a glacier heated by the sea
4 / 2 channel audio
&
2 channel audio (concert version)*
LATEST VERSION;


a glacier heated by the sea | dissolve
0:15mins
November 7th 2021 | 19:00 (gmt)
followed by a discussion, talking about the issues raised in the piece and audible greenwashing.

drawing on recordings that reflect the rate of glacial melt in Iceland, over a period of years, this piece asks us to consider not only the effects of global warming but the shift in acidity / salinity in the inter-connected realms of water; marshes, rivers, lakes, ice, rainfall and oceans. We listen in on 10,000 year old air being released as glaciers melt, lava rock dissolved by river water, micro-communications of aquatic species and erosion of tide lines.

As if radio.. is a collaborative radio space created in response to the 26th UN Climate Change Conference of the Parties (COP26) in Glasgow on 31 October – 12 November 2021.

Based on ideas and practices of ecological radio and acts of listening, this long-form broadcast will bring together contributions by climate activists and artists, both those gathering around the Conference in Glasgow and those individuals and communities around the world seeking to bring their voices to the collective demands for climate justice
______________________________________________________________________
focusing on recordings gathered in Iceland over the course of years.
. the sound of wind blowing across the surface of Snaefellsness glacier, the warmer air and light slowly melting the ice.
. the ice sheet across a frozen lake and ice falling onto a wire pasture fence
. local minerals dissolving with their exposure to glacial water
. the sound of sections of a glacier drifting across Fjallsarlon lake
. super heated glacial water pushing free of the land and evaporating
. the sound of lava beaches - the water being pushed back to the land
. aquatic life in Husavik harbour - cod grunting, shrimp snapping and seaweed popping
the most powerful outcome of listening more closely to environments, as an art form, is how the process changes our perception of them and indeed of our place in them. Essential to this is the need to allow locales to impose themselves on us and not for us to impose our expectations on them.


*a concert version will be included in the September 2021 tour by New Maker Ensemble; Porto, Lisbon, Montemor-o-Novo, Amsterdam & London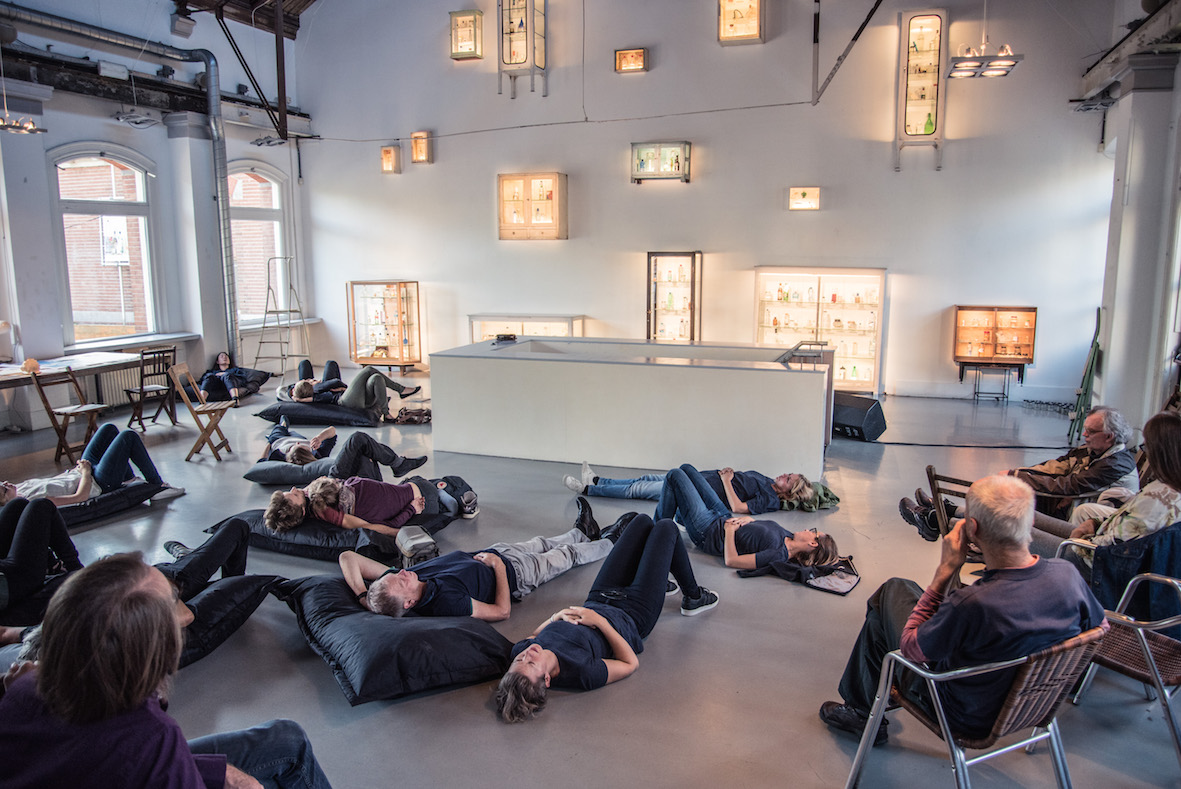 installation - Museum of Water, Rotterdam Schouwburg, Netherlands - September 2016