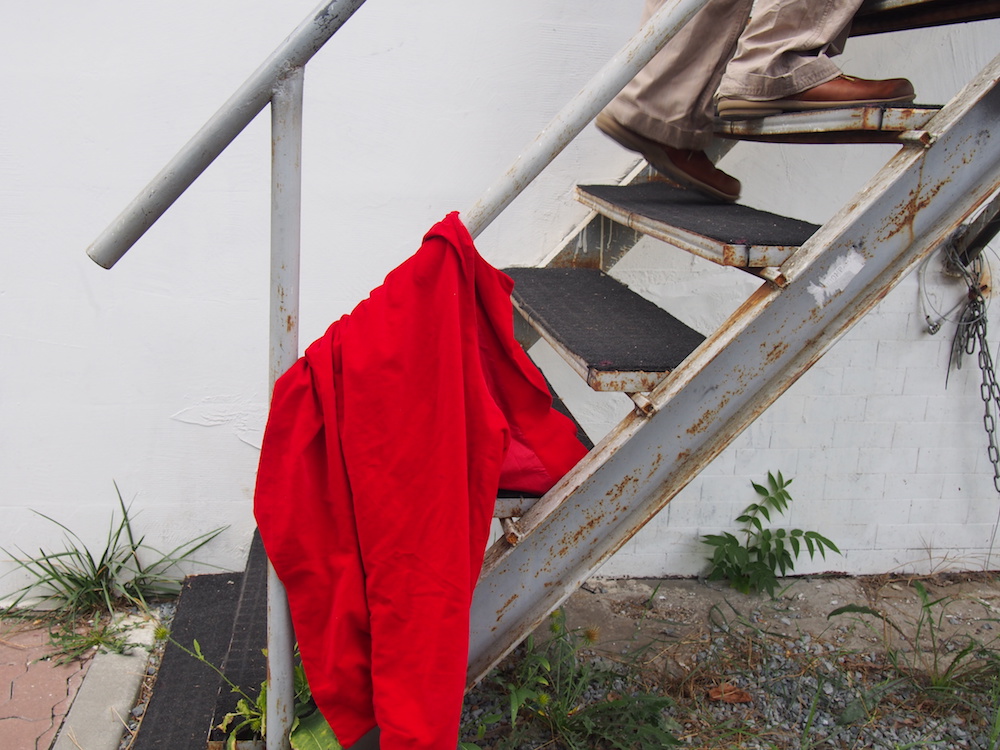 photo by Pheobe riley Law
Jez riley French (b. 1965)
Using intuitive composition, field recording, improvisation and photography, Jez has been exploring his enjoyment of and interest in detail, simplicity and his emotive response to places and situations for over 3 decades.
Alongside performances, exhibitions, installations, he lectures and runs workshops around the world on various aspects of sound culture including located sound / field recording, the act and art of listening and their roles in contemporary explorative sound arts. He also develops and builds specialist microphones now widely used in all areas of sound culture, curates the 'engraved glass' label, the 'a quiet position' series of online releases / forums exploring the broad ideas surrounding field recording as a primary art of sound / sound art and the online zine 'verdure engraved'
His work has included commissions and performances for Tate Modern (UK), The Whitworth (UK), Paradise Air (Japan), MoT - Museum of Contemporary Art Tokyo (Japan), Artisphere (USA), Harpa (Iceland), Mengi (Iceland), The Wired Lab (Australia), Mullae Art Space (Korea) and for organisations in numerous other countries around the world. A section of his piece for Tate Modern was also chosen to be part of the '500 years of British Art' exhibition jukebox at Tate Britain.
Jez is widely regarded as having played a pivotal role expanding the use of contact microphones, hydrophones, electromagnetic coils, ultrasonic detectors, geophones and vlf receivers in the sound arts, sound design (for screen, theatre and radio) and music in a wide range of contexts. His techniques and microphones are now widely used across the arts.
In 2017, as part of Hull's City of Culture year, he was commission by Opera North & Hull CoC to be involved in the 'Height of the Reeds' project, turning the Humber Bridge into a sonic experience that was experienced by over 10,000 people. A reworked version of the piece was later released on cd & in February 2019 Jez was nominated for a Norwegian Grammy for his work on the album.
and to create a new 4 channel audio / 2 channel video installation based on recordings of the infrasound of the world turning beneath Iceland for the 'North Atlantic Flux' festival. 2017 also saw Jez being commissioned by Burberry to create a new work to accompany their London exhibition of iconic british photography during London Fashion Week. In 2018/19 he is working in collaboration with his daughter, Pheobe riley Law, on a new publication focusing on the design and detail of spaces between buildings in Japan and another around his extensive archive of recordings and audio works from Iceland alongside text works by Pheobe and a new set of 'scores for listening'.
His work has been exhibited in shows and installations alongside that of Yoko Ono, David Bowie, Pauline Oliveros, Chris Watson, Jana Winderen, Annea Lockwood, Ryuichi Sakamoto, Stars of the Lid, Jeremy Deller, Sarah Lucas, Brian Eno, Signe Liden, Sally Ann McIntyre, Hiroshi Sugimoto, Alvin Lucier and many others. He has also collaborated with a wide range of artists, musicians and film makers.
In recent years he has been working extensively on recordings of surfaces and spaces (natural and human made) and developing the concept of photographic scores. Jrf is particularly associated with the development of extended recording techniques, including the recording of structural vibrations, contact microphone recording, ultrasonics, infrasonics, internal electronic signals via coil pick-up's and recordings made with hydrophones.
Amongst his key recent works are pieces capturing the sound of the dolomites dissolving, ants consuming fallen fruit, the Tate Modern building vibrating, the infrasound of domestic spaces around the world, glaciers melting in Iceland and the tonal resonances of natural and human objects in the landscape.
current series of works include:
'interference of objects' - a series of intuitive collaborations with Pheobe riley Law
'choreographies of perception' - performative talks
'audible silence' - recordings of empty architectural spaces and structural vibrations
'instamatic' & 'emplacement' - single point field recordings
'teleferica' - documenting these sonically fascinating structures across Italy
'movere' - a series of pieces composed of field recordings, both passive and involving interactions with spaces and objects
'adagios' - re-scoring of musical fragments as durational works, recorded using the building structures as filters
'dissolves' - hydrophone recordings exploring the hidden sonic structures of minerals
'scores for listening' - photographic scores, visual cues for listening
JrF builds contact microphones, hydrophones and other specialist microphones that are widely used by other artists, universities, film and tv crews, composers, theatres and other institutions. His microphones have been used to capture key audio elements in games, radio & tv programmes and films such as The Imitation Game, The Theory of Everything, Gravity, recent Star Wars franchises and thousands of others.
He has been described, in an interview with the British Library, as one of the most influential sound artists of his generation, not only for his own creative work but also for his expansion of extended field recording techniques and modes of listening into key elements of the sonic arts.