thanks to all participants, the 2022 proved to be another inspiring, fascinating week spent listening, talking, walking...and eating. Here are a few quotes and photos from the trip;

"Simply, the best workshop experience I've ever had."
It was amazing to come on a sound focused workshop and be surrounded by so many other women. What a truly special week we've shared."
"A truly inspiring and lovely week together."
"It is such a treasured memory with all of you (so enjoyable that I don't even want to return to routine life)!"

"All the talks and conversations were inspiring. Hat tip to Jez for the illuminating talk on the female histories of field recording and sound art."
"Thanks Jez for all your work on our behalf and setting the scene for a series of creative recording trips, hill walks and inspirational conversations. It's been a really great week with you all in such wonderful company."
"I literally felt like I was in a dream for the duration of Murmuration…I've never had the pleasure of being amongst such a wonderful bunch of open & like-minded yet very individual souls…mindblowing talks/presentations, and then the fun of the group creating a 16mm film…AND great food! Just perfect & inspiring."
the first 'murmuration' workshop took place in June 2018, the second in June 2019 & both were fantastic trips. Having run & tutored on workshops for many years I have to say these have both been quite something - a combination of great location, fascinating participants & guest artists and an overall atmosphere amongst all attending of a broad, engaged and inclusive exploration of all aspects of located sound (sound art, field recording, acoustic ecology, sound design, soundscape, sound installation & diffusion etc).
murmuration # 3 - 'species' has been postponed twice due to the pandemic, but we are now pleased to announce the new date for 2022
The theme of the talks will still be species and our interactions with them, but we'll perhaps add in a slight dystopian twist of how we can emerge from the current situation with a more determined intent to understand and respect all species, including at a molecular level. We'll listen, eat well and, for those who partake, perhaps a dram or two (ovaltine for the rest of us).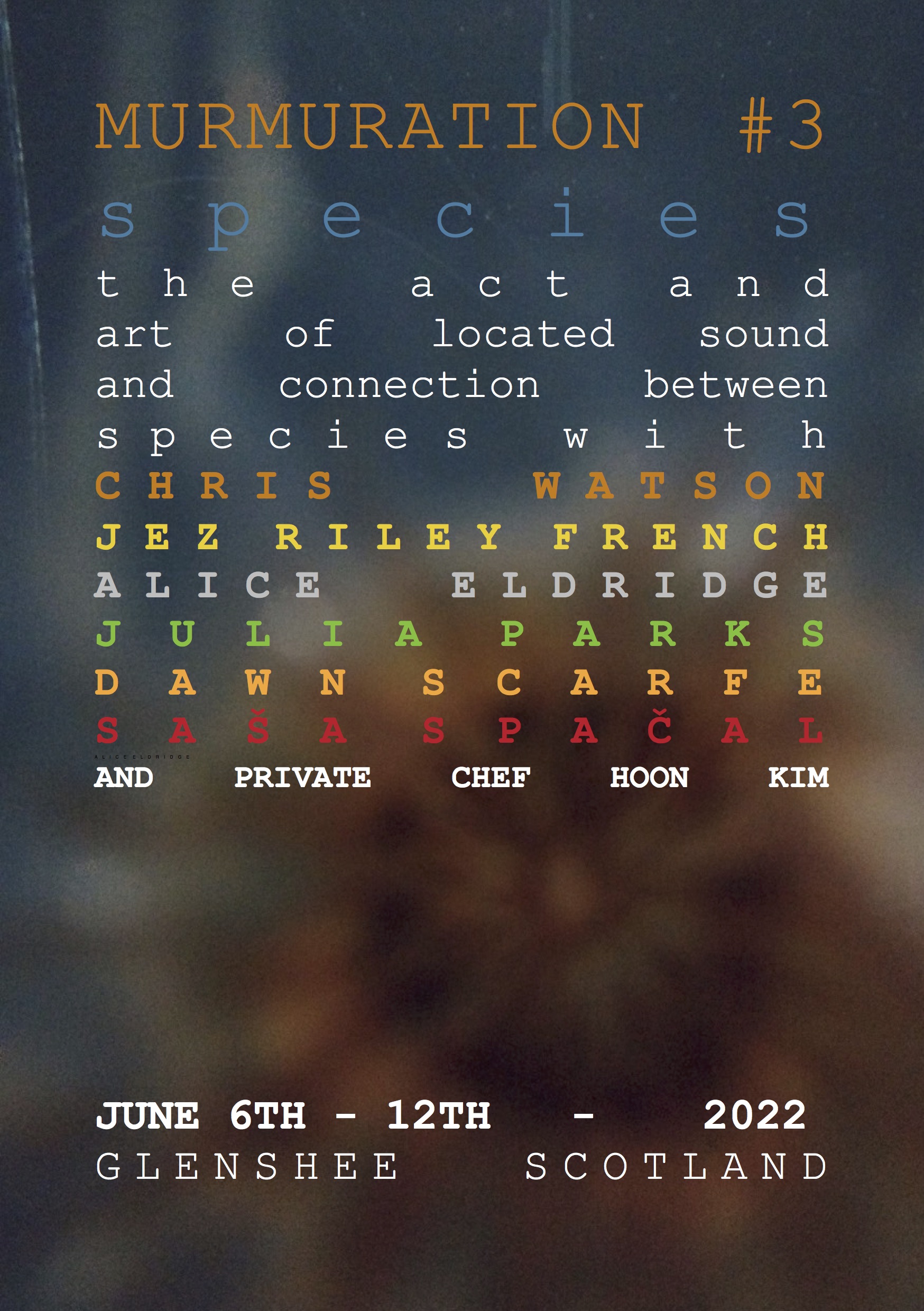 murmuration # 3 - species
June 6th - 12th - 2022
Glenshee, Scotland


with

CHRIS WATSON

JEZ RILEY FRENCH
&
Dr. ALICE ELDRIDGE
JULIA PARKS (16mm found footage workshop)
SAŠA SPAČAL

DAWN SCARFE*

+ Pheobe riley Law will be joining the trip to assist and contribute her own take on inter-species aesthetics
(* Dawn Scarfe might be unable to attend for unavoidable reasons. If so we'll be working on alternative options, keeping in mind that any additional space will perhaps be useful given the current situation)
A unique gathering of listeners in this area of stunning Scottish landscapes and diverse recording opportunities. Geographically Glenshee offers Munros (mountains over 3000 feet), loch's, rivers and glens. The trip promises to be a rich source of inspiration, listening and recording possibilities and a chance to discuss and share knowledge around the subjects of located sound (field recording, situated listening, performing place), acoustic ecology and contemporary sound practice in its varied forms.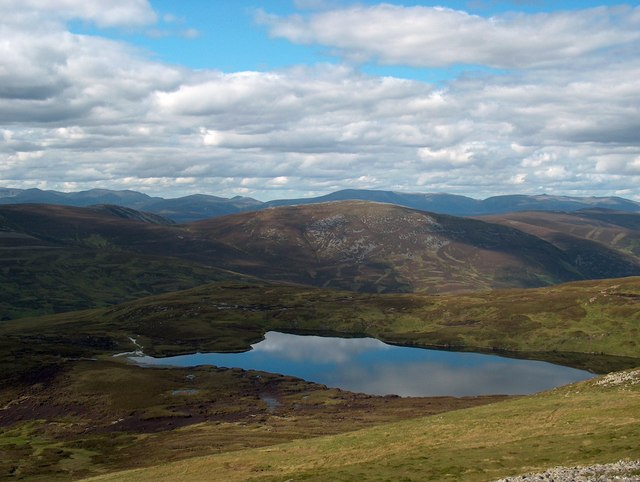 species theme - additionally for this trip each of the guest artists will offer their insights into the relationships we form between ourselves and the other species our work often involves, from the simple act of recording their sounds to interactions in installations and research. We'll be thinking about how we humans use species sound as material and whether we perceive and translate natural environments mostly via the most audible species (birds for example). Julia Parks will be joining us again to lead another highly enjoyable 16mm found footage workshops as an additional element to the trip.


cost: £799
which includes 6 nights full board accommodation (shared rooms / dorms) in Glenshee, on the edge of the Cairngorms, with private chef


6TH - 12TH JUNE 2022
the trip is currently fully booked but do ask if you would like to be placed on the waiting list here (we might also be running a second trip in 2022)
We'll have our own private chef, Hoon Kim, joining us again, offering high quality, fresh and exciting meals, with many of the ingredients being locally sourced.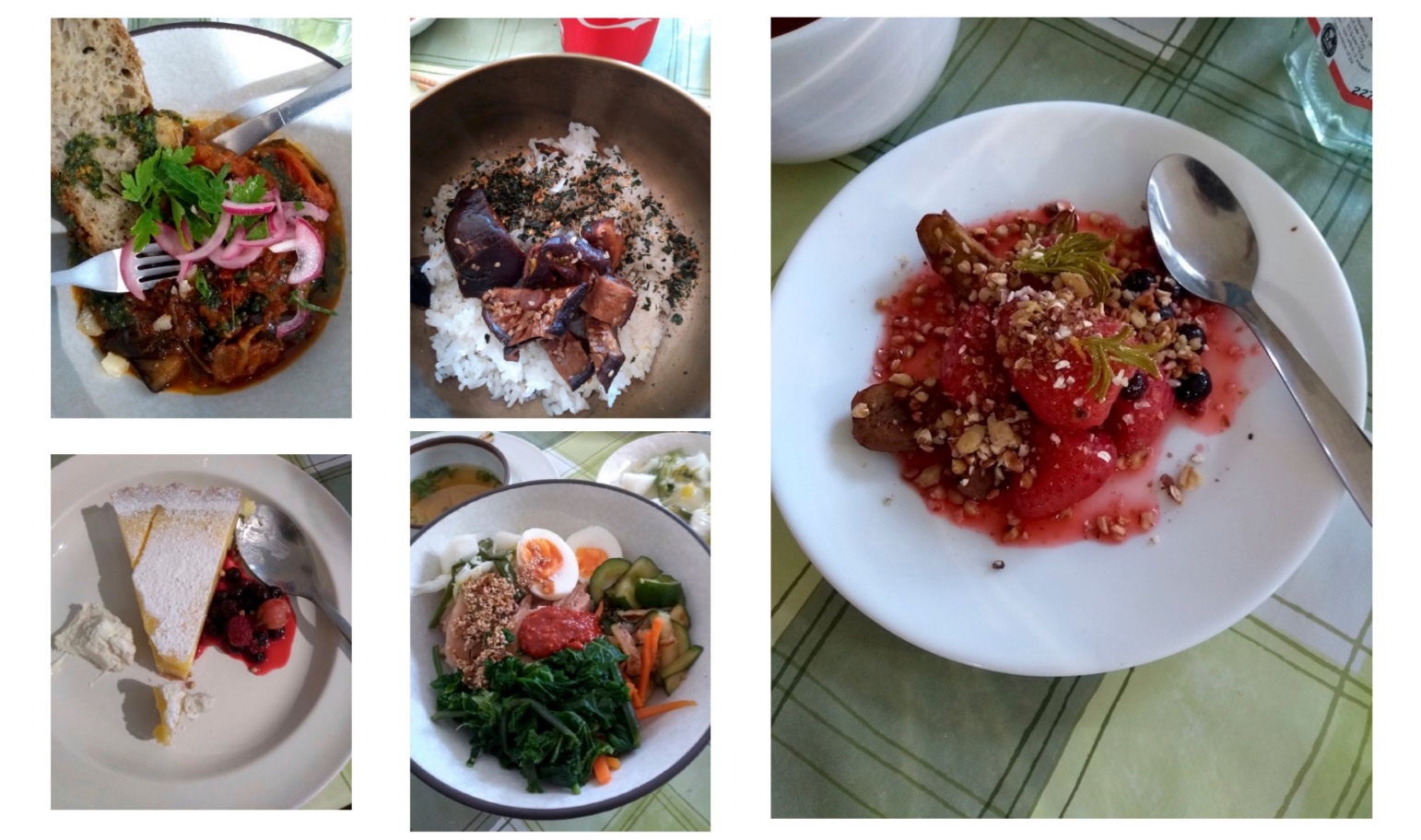 funding: with many years experience as a curator and workshop leader I am of course aware that the cost of trips like this can be a barrier for some and we want to do our best to ensure access for all whilst maintaining the experience, and the ability of such trips to operate outside of dwindling national funding sources for independent organisations. Individual funding applications by artists wishing to attend are encouraged and i'm happy to assist with advice and letters of invitation if needed.
Aside from any country specific funders, such as;
Arts Council England (uk)
Creative Scotland (uk)
Jerwood Arts (uk)
there are cross border organisations who might be able to assist such as;
https://www.transartists.org/article/funding-europe
https://www.transartists.org/article/funding-worldwide



The week is intended for those with some experience of working with located sound / field recording & other areas of experiential site-specific work as it will be in the format of a field trip / gathering rather than a series of formal, instructional steps for beginners. That said we of course welcome participants at all stages of experience and the lead artists will be on hand throughout to offer guidance, support and deliver talks on various aspects of the act & art of listening. Each of the guest artists joining us will provide additional content (talks, playback, screenings etc). Full details will be announced, as usual, in stages in the coming weeks.


During the week we'll also have the opportunity to hold screenings of films with a strong connection to located sound.


Accommodation for this unique trip will be in Glenshee, Highland Perthshire, in shared rooms, which have between 2 and 6 beds. The lodge itself can sleep a total of 37 people however places available for participants are limited to well below capacity. Bed linen is provided but you do need to bring your own towels. We have booked the entire site to ensure we can come & go as we please at all hours.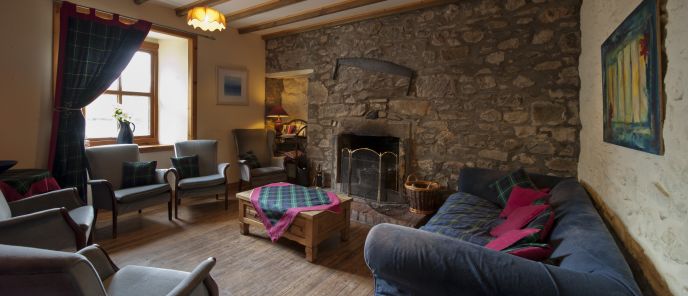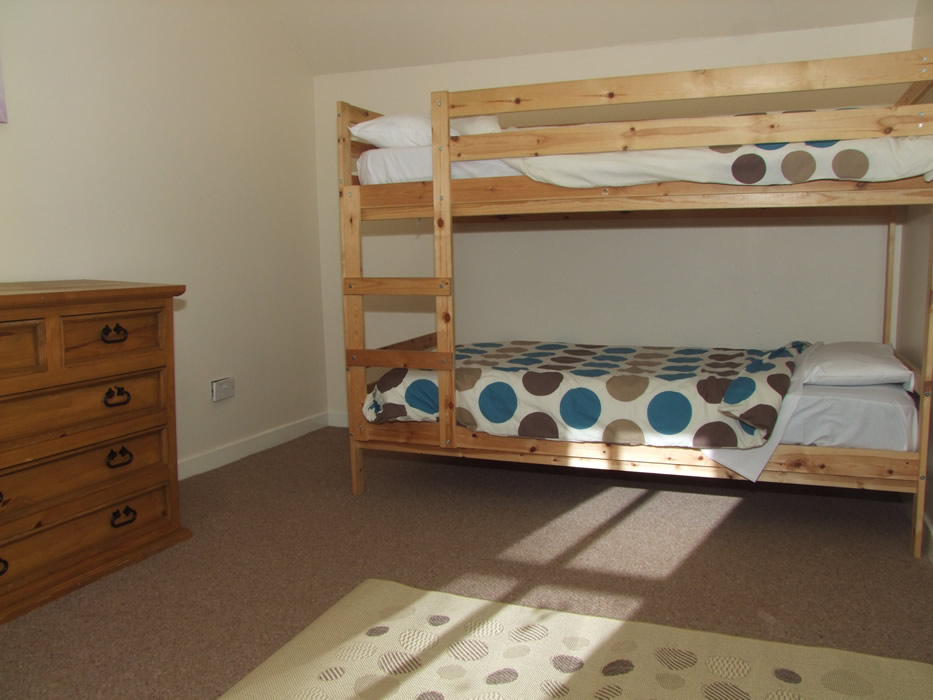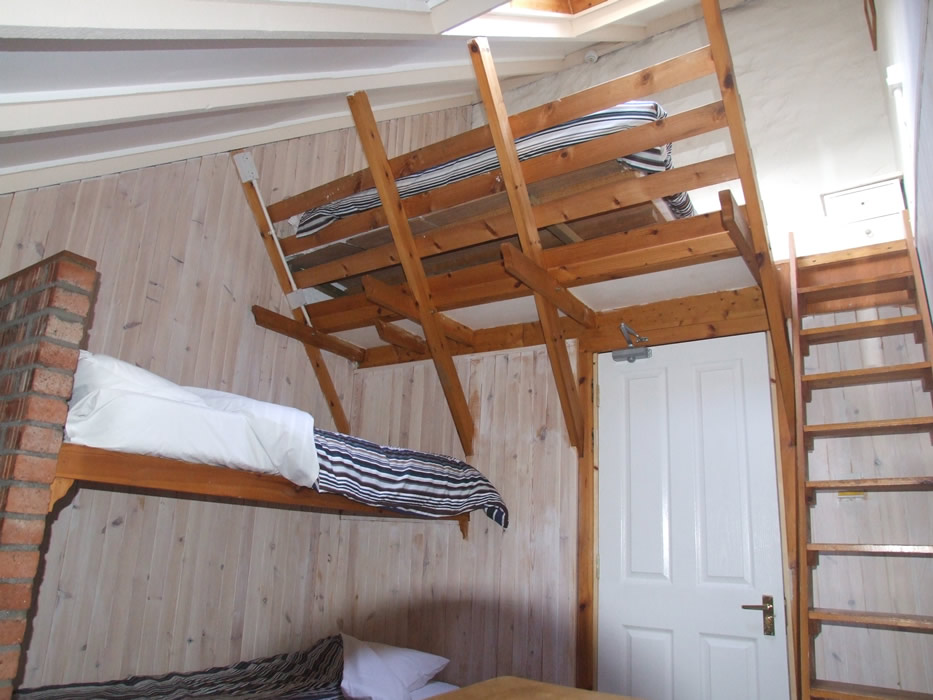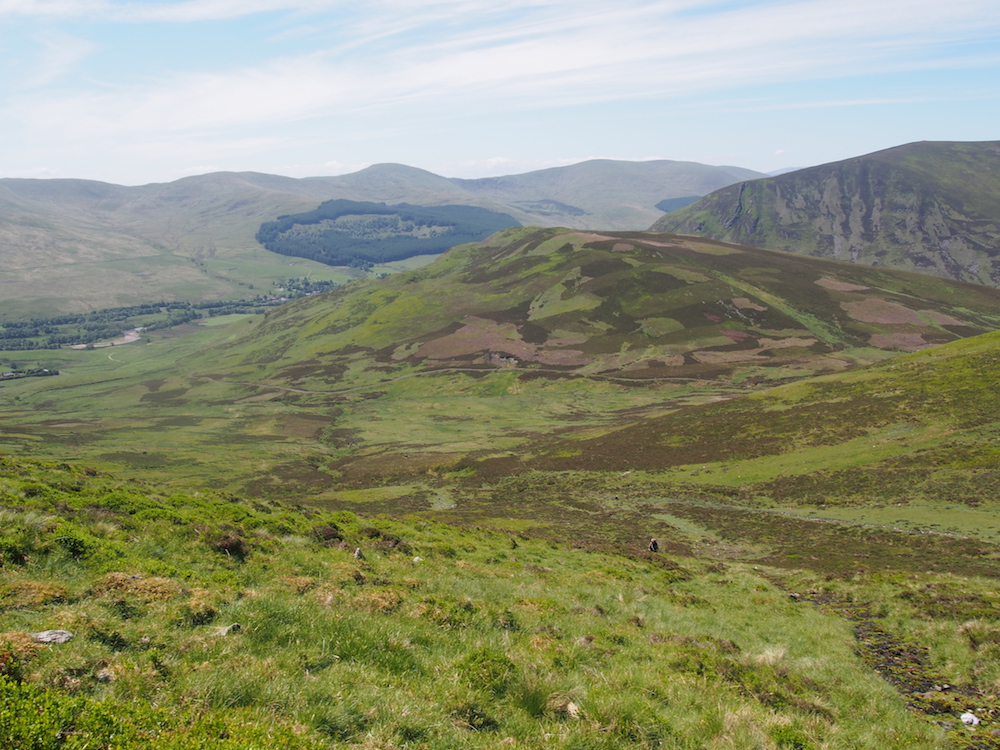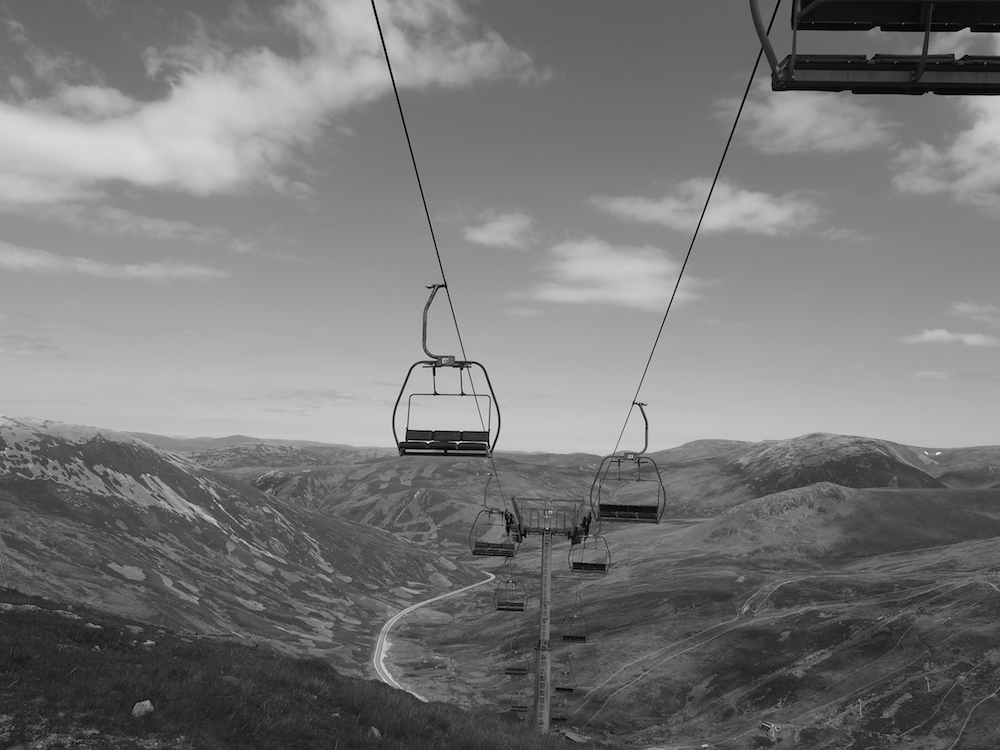 We'll have full catering; breakfast, lunch (packed as we'll no doubt be out during the day) & evening meals. Our chef will be sourcing local ingredients and we'll be working with him in the months leading up to the trip to devise a menu that will both nourish and excite. All dietary needs will be accommodated of course.


Above all the trip will be a chance for us to gather together & spend several days listening, recording, sharing our experience and generally having a great time meeting good folks. So do join us & be part of this murmuration of listeners !


do read some of the feedback from the 2018 & 2019 murmuration trips - they were indeed special trips for us all.
about the artists # 1 - Chris Watson
Chris Watson is one of the world's leading recorders of wildlife and natural phenomena & his recordings are increasingly used not only in film, tv, games and albums for the Touch label but also installed in galleries and outdoor environments. For tv he has worked alongside David Attenborough on some of the most respected natural history tv series and on radio makes regular contributions to programmes on the BBC.
In 1971 he was a founding member of the influential Sheffield-based band Cabaret Voltaire, and as such has had a significant effect on electronic and experimental music. He continues to influence explorative music and has become one of the most widely commissioned artists working with sound.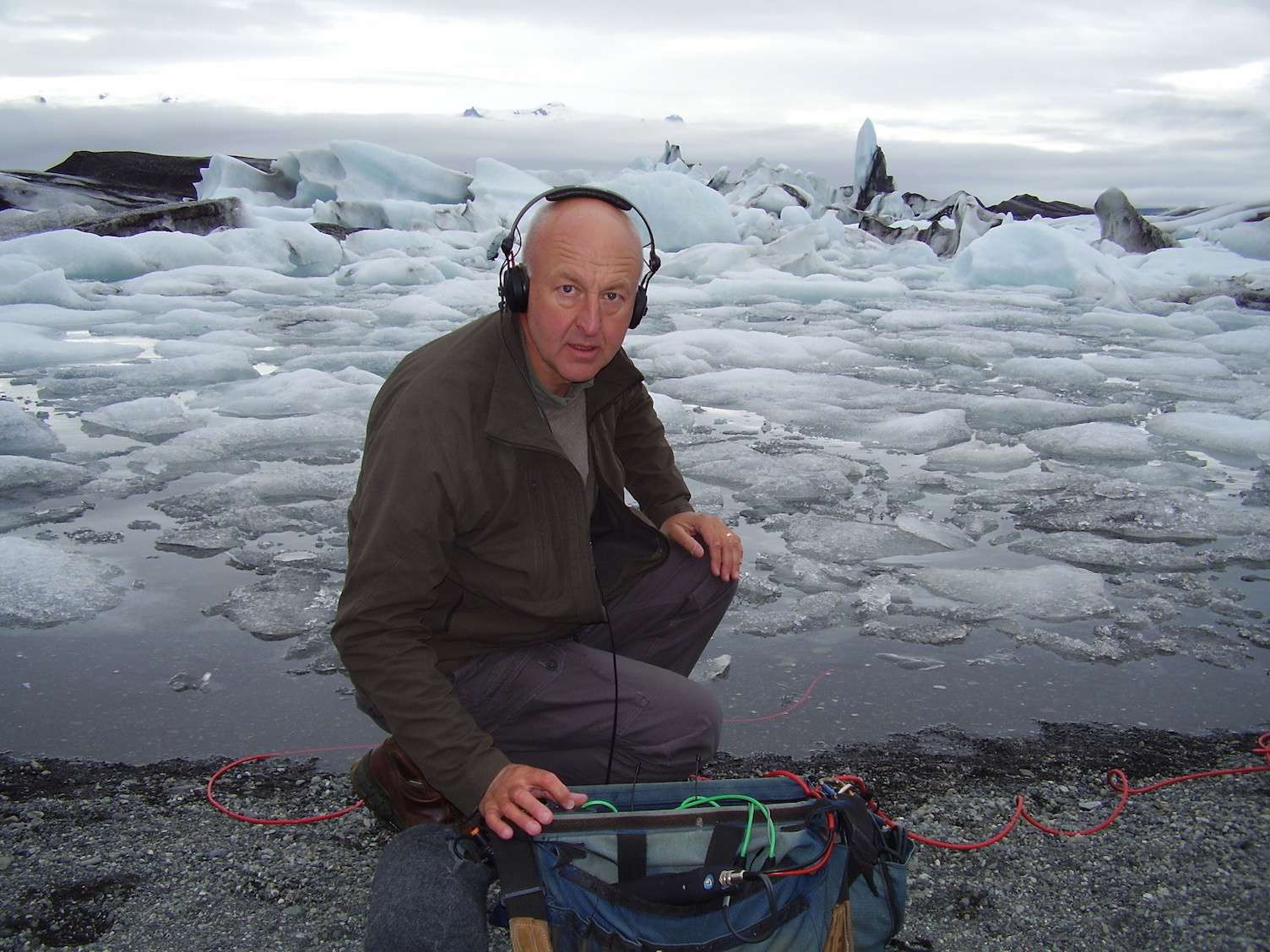 about the artists # 2 - Jez riley French
jez's work with extended recording techniques, and his approach to listening in general, have had a significant influence on many areas of sound culture, from film sound design to contemporary installation practice.

Using intuitive composition, field recording, improvisation and photography, Jez has been exploring his enjoyment of and interest in detail, simplicity and his emotive response to places and situations for almost 4 decades.
Alongside performances, exhibitions, installations, JrF lectures and runs workshops around the world and his range of specialist microphones are widely used by recordists, sound artists, musicians, sound designers and cultural organisations. He also works as a curator of live events, a record label, of sound installations and an arts zine 'verdure engraved'.
In recent years he has been working extensively on recordings of surfaces, spaces and situations and developing the concept of photographic scores and 'scores for listening', which have featured widely in publications and exhibitions.
His work has been exhibited in shows and installations alongside that of Yoko Ono, David Bowie, Pauline Oliveros, Chris Watson, Jana Winderen, Alvin Lucier, Annea Lockwood, Ryuchi Sakamoto, Stars of the Lid, Jeremy Deller, Sarah Lucas, Brian Eno, Signe Liden, Sally Ann McIntyre etc, at galleries including The Whitworth Gallery (Manchester), Tate Modern and Tate Britain, MOT - Museum of Contemporary Art, Tokyo (Japan), Artisphere (USA).
Currently Jez is working on several major projects inc. one focused on the design & detail of spaces between buildings in Japan and further works exploring structures resonated by compositions and their locales . He is also working with his daughter, the artist Pheobe riley Law, on a series of performative collaborations.
Key works are pieces capturing the sound of the dolomites dissolving, ants consuming fallen fruit, buildings vibrating, teleferica's interacting with locales, the infrasound of domestic spaces around the world, glaciers melting in Iceland and the tonal resonances of natural and human objects in the landscape.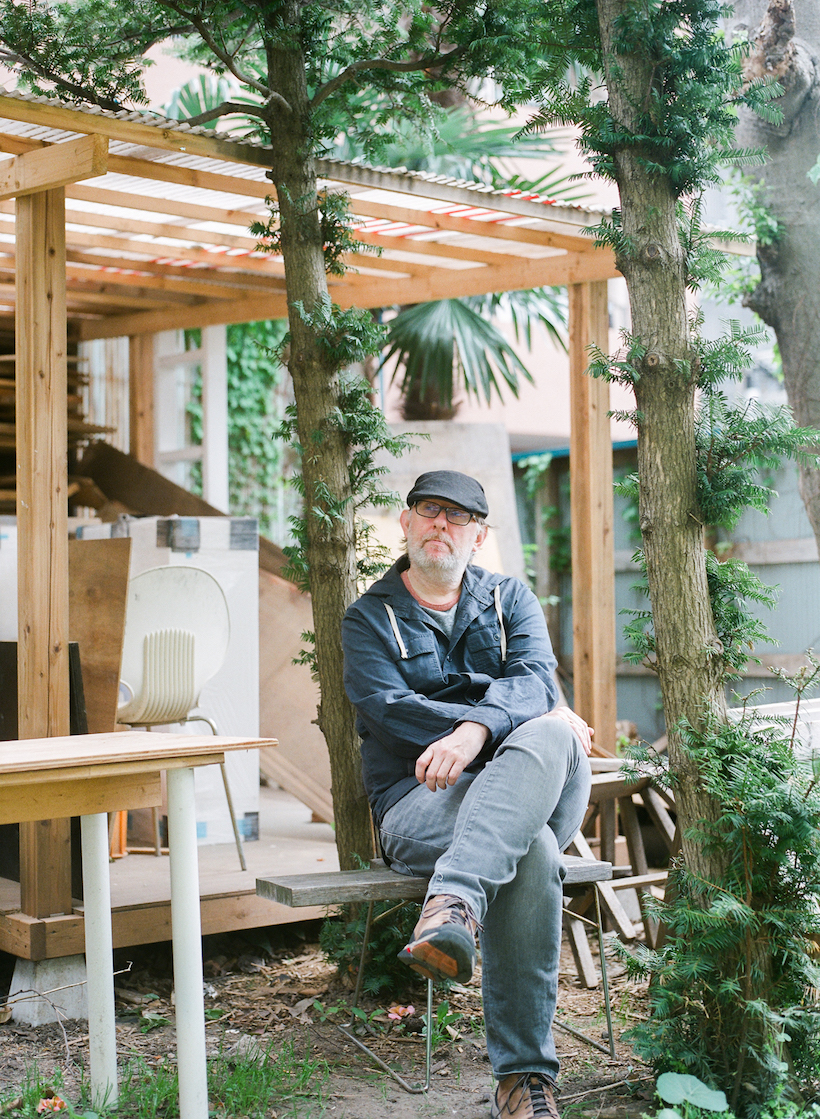 about the artists # 3 - Julia Parks
I'm pleased to announce that film maker & photographer Julia Parks will be joining us again for the 2020 trip to run an informal 16mm found footage workshop, giving us all the chance to manipulate and alter footage (inc. their soundtracks). Her own interest in the connections between sound and film has seen her explore a diverse range of subjects from salt pans on the Cumbrian coast to seaweed as a subject and processing material.
Julia Parks's practice encompasses film, animation and photography, often using series of photographs and projected 16mm film. Through this medium, she explores the different relationships between landscape, place and people, often focusing on the west-coast of Cumbria. Having graduated from Central Saint Martin's School of Art in 2015, Julia has since exhibited work in exhibitions and film festivals in the UK, Europe and Japan. She organised the Arts Council-funded residency, The Allerdale Film Farm, which explored handmade 16mm film making in West-Cumbria. In April 2018 she was featured on BBC Countryfile where she demonstrated how to develop 16mm film using seaweed. Julia is based in west Cumbria, UK
http://juliaparks.co.uk/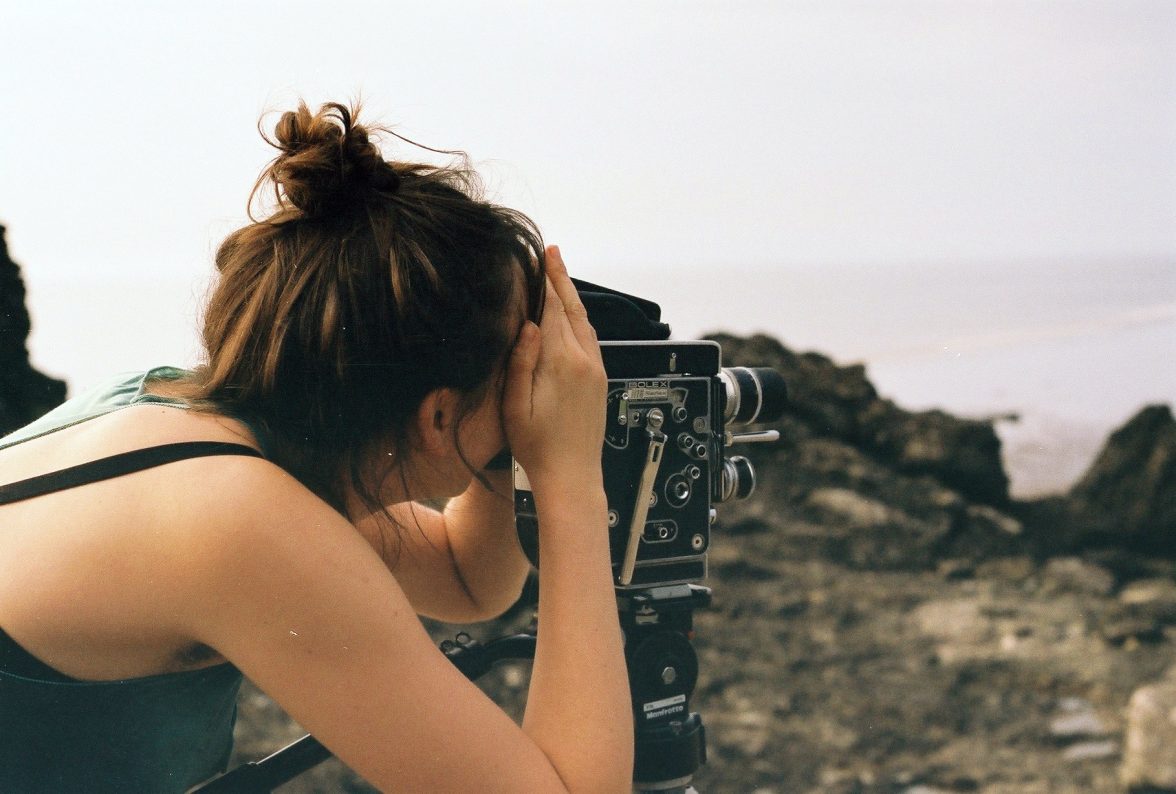 about the artists # 4 - Alice Eldridge
I programmed Alice, whose work I have followed with fascination over the years in different contexts, to give a talk as part of an afternoon event at Blue Dot festival this year & it was one of the highlights of the entire weekend. So i'm pleased to announce that she'll be joining us for this trip also.
Alice Eldridge is a cellist, lecturer and researcher at the University of Sussex. Her background in music, psychology (BSc), evolutionary and adaptive systems (MSc) and informatics (PhD) underpins interdisciplinary research in sonic systems across musical and ecological domains. This includes improvisation, composition, field recording, instrument building and ecoacoustics.

She is currently interested in the ways in which the soundscape provides a precious point of contact between species and ways of knowing the world.

She has appeared on BBC TV Spring Watch and BBC radio 4 Costing the Earth as a soundscape ecologist; on BBC radio 3 Late Junction and Jazz on 3 as a free jazz cellist; on BBC radio 6 Lauren Laverne's show as a contemporary chamber composer; and on BBC radio 1 John Peel show as a pop bassist.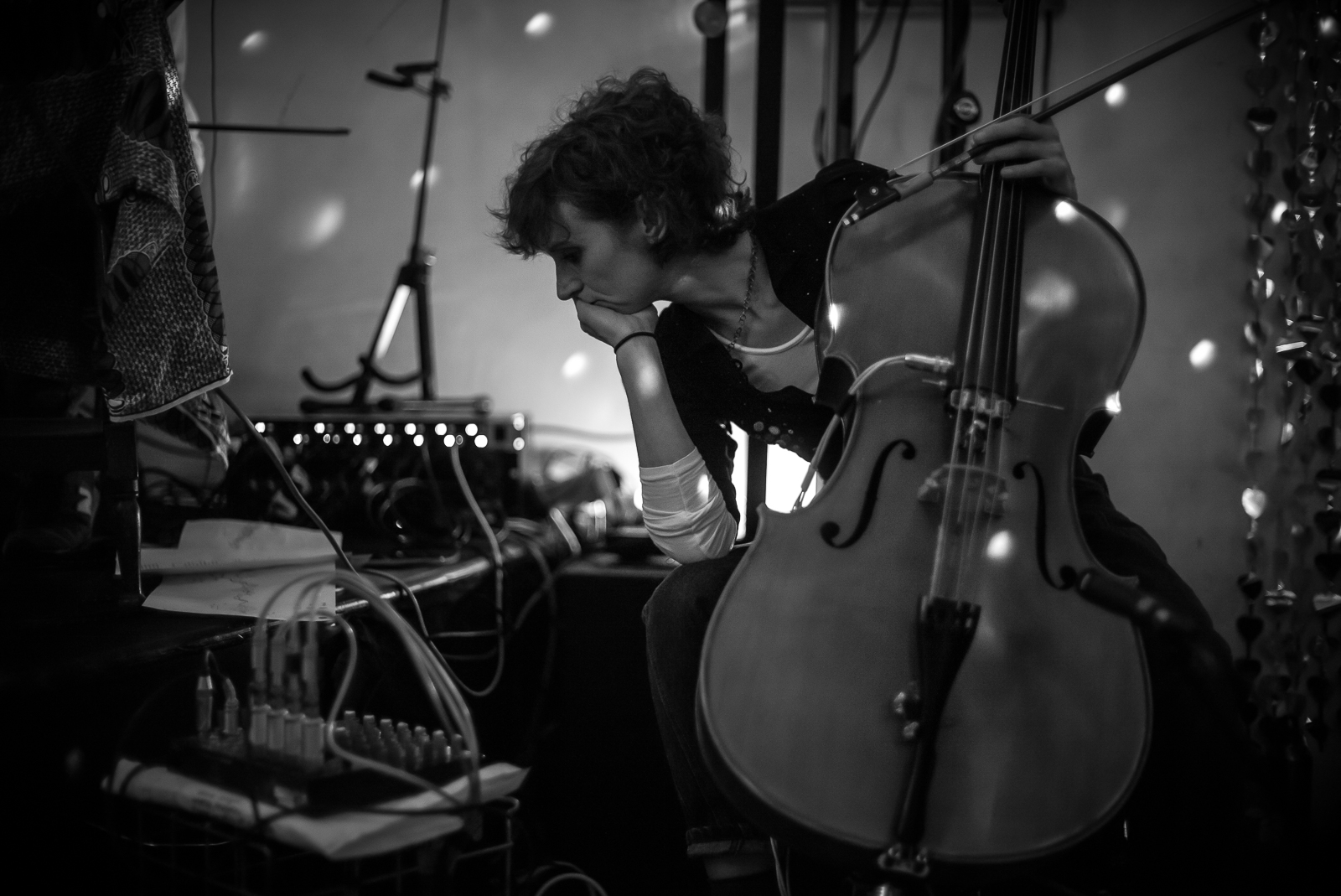 about the artists # 5 - Dawn Scarfe
Dawn's work involves tuning into things. She uses resonating instruments, off grid broadcasts and bivvying to explore fragile connections between the intimate and the remote.

Her compositions have been aired on BBC Radio 3 and Resonance FM. She has shown work at Café Oto, Union Chapel, Tate Modern, Full of Noises, Q02, ZKM, La Casa Encendida, Museumquartier Vienna, and New Mart Seoul. Residencies include an 'Embedded' programme with Sound and Music and Forestry Commission England. She has contributed texts to Performance Research, Uniformbooks, Leonardo, Soundscape, and Environmental Sound Artists (Oxford University Press).

Dawn co-curates SoundCamp: an annual international festival of sound and ecology with a base at Stave Hill in Rotherhithe, and Reveil: a live, crowd sourced, 24hr broadcast of daybreak sound. Other collaborations include playing improvised glass harp in a lighthouse with Jem Finer (Hurdy Gurdy) and Dominic Lash (Double Bass).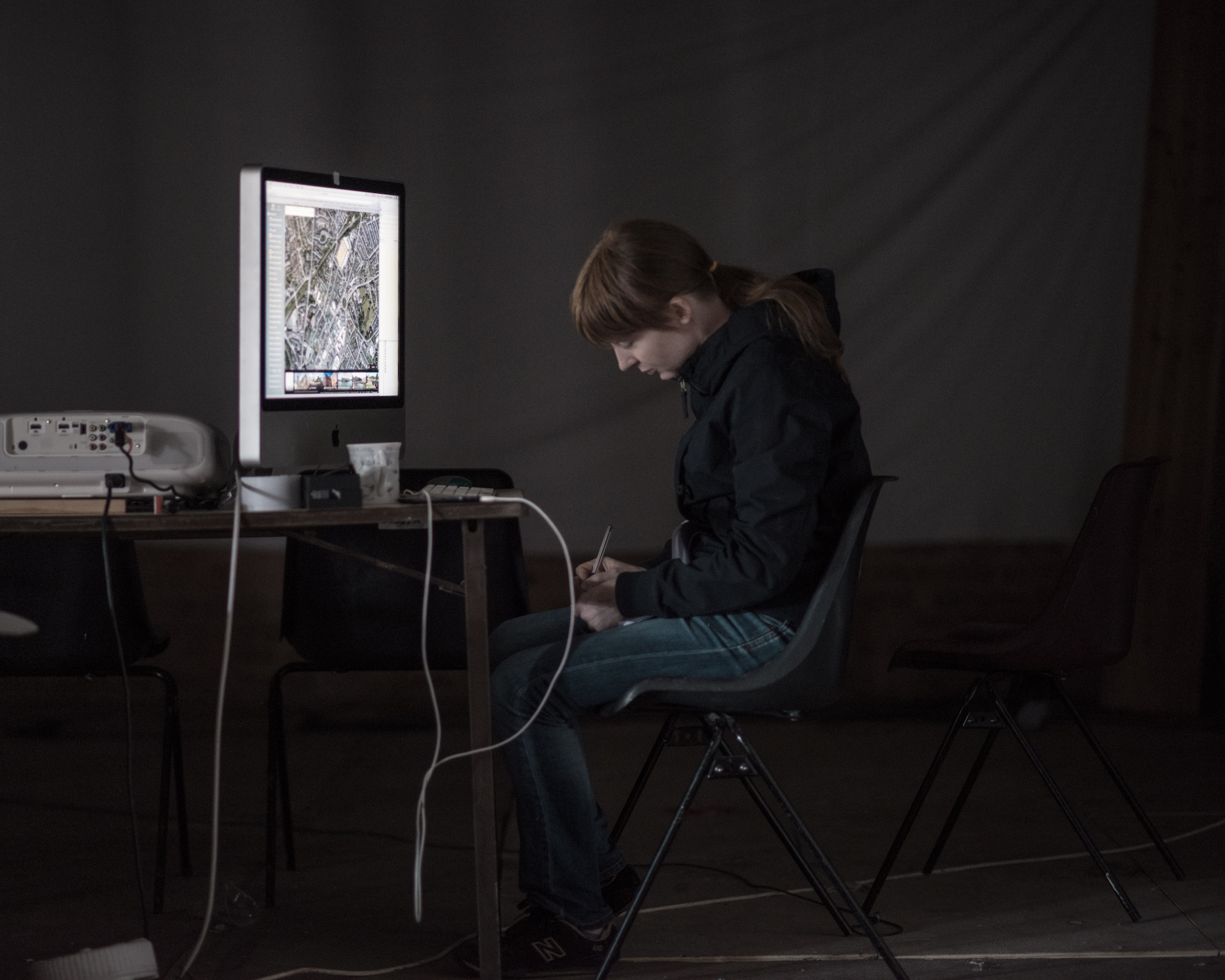 about the artists # 6 - Saša Spačal
Saša Spačal is an artist working at the intersection of living systems research, contemporary and sound art. Her artistic research focuses on the development of technological interfaces and relations with organic and mineral soil agents while trying to address the posthuman situation, that involves mechanical, digital and organic logic within contemporary biopolitics and necropolitics. Her work was exhibited and performed at venues such as Ars Electronica Festival (AT), Prix Cube Exhibition (FR), Transmediale Festival (DE), Athens Digital Arts Festival (GR), Perm Museum of Contemporary Art (RUS), Onassis Cultural Center Athens (GR), Chronos Art Center (CHN), Cynetart Festival (DE), National Art Museum of China (CHN), DaVinci Festival (KR), Museum of Contemporary Art Metelkova (SI), Kapelica Gallery (SI), Device_art Festival (CRO), Extravagant Bodies Festival (CRO), Art Laboratory Berlin (DE), Museum of Contemporary Art Vojvodina (SRB), Lisboa Soa Festival (PT), Sonica Festival (SI). She was awarded the Prix Ars Electronica Honorary Mention, nominated for the Prix Cube and the New Technological Art Award.
www.agapea.si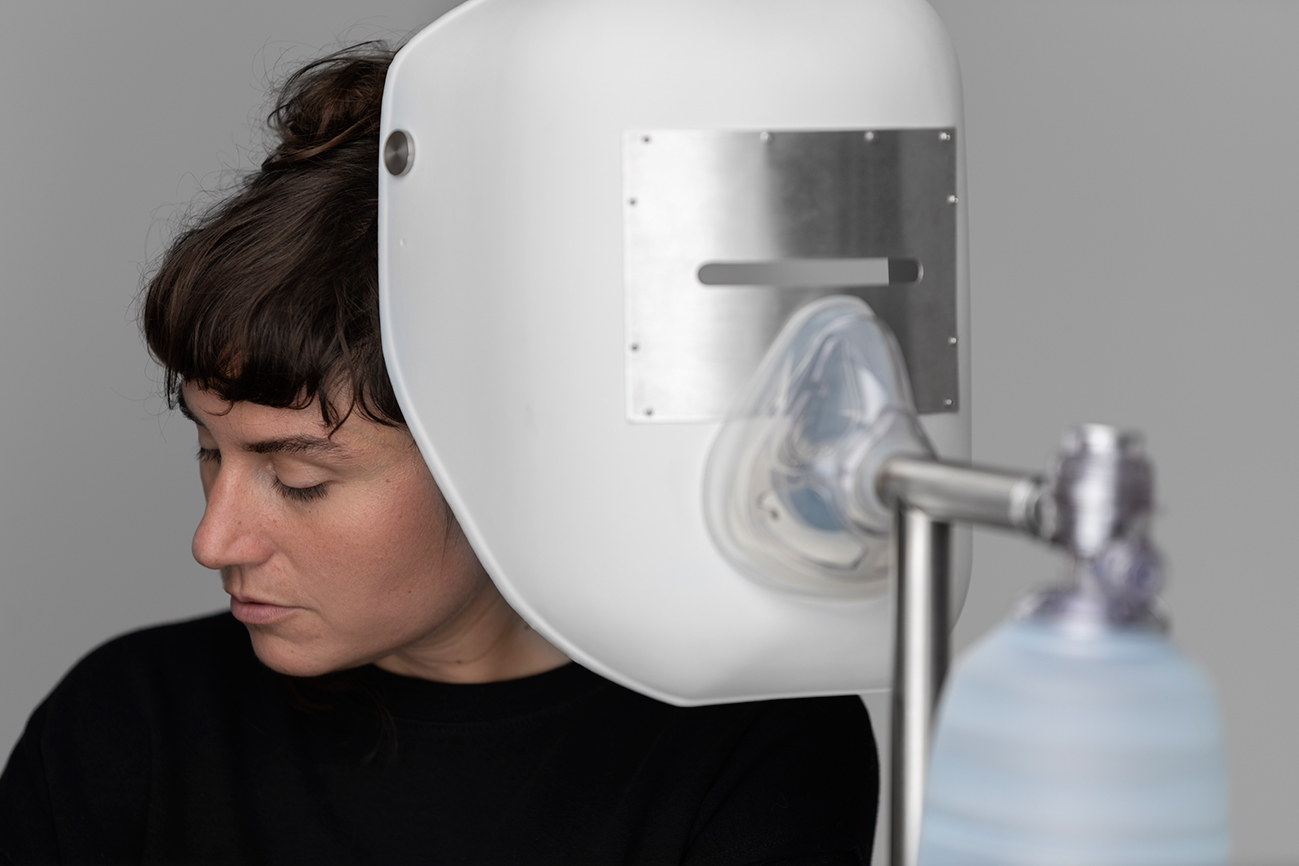 and we'll also be joined by Pheobe riley Law, to assist on day to day logistics and contribute to our exploration of inter-species connections
Pheobe's work often explores the documentation and transformation of materials including sound, text, fabric, movement, film and reformatted objects. Her interest is in reframing and dismantling narrative, subverting perceived normalities alongside the construction of personal or social behaviours and the inherent patterns of experience. Recent pieces using sound as a key element have been commissioned by / shown at; The Baltic & Hatton Galleries (UK), Spikersuppa Lydgalleri (Oslo), Funen Art Academy Odense (Denmark), LevelOne Gallery Hamburg (Germany), Paradise Air (Japan), MUSICITY (online), LCMF / Whitechapel Gallery (UK), Steklenik (Ljubljana), Detroit Gallery (Stockholm), Ftarri (Tokyo), Fort Process (UK) & for BBC radio 3.

In collaboration with JrF, Pheobe has also co-curated the 'over borders' series of PDF score collections, featuring the work of artists from around the world.

http://www.pheoberileylaw.yolasite.com/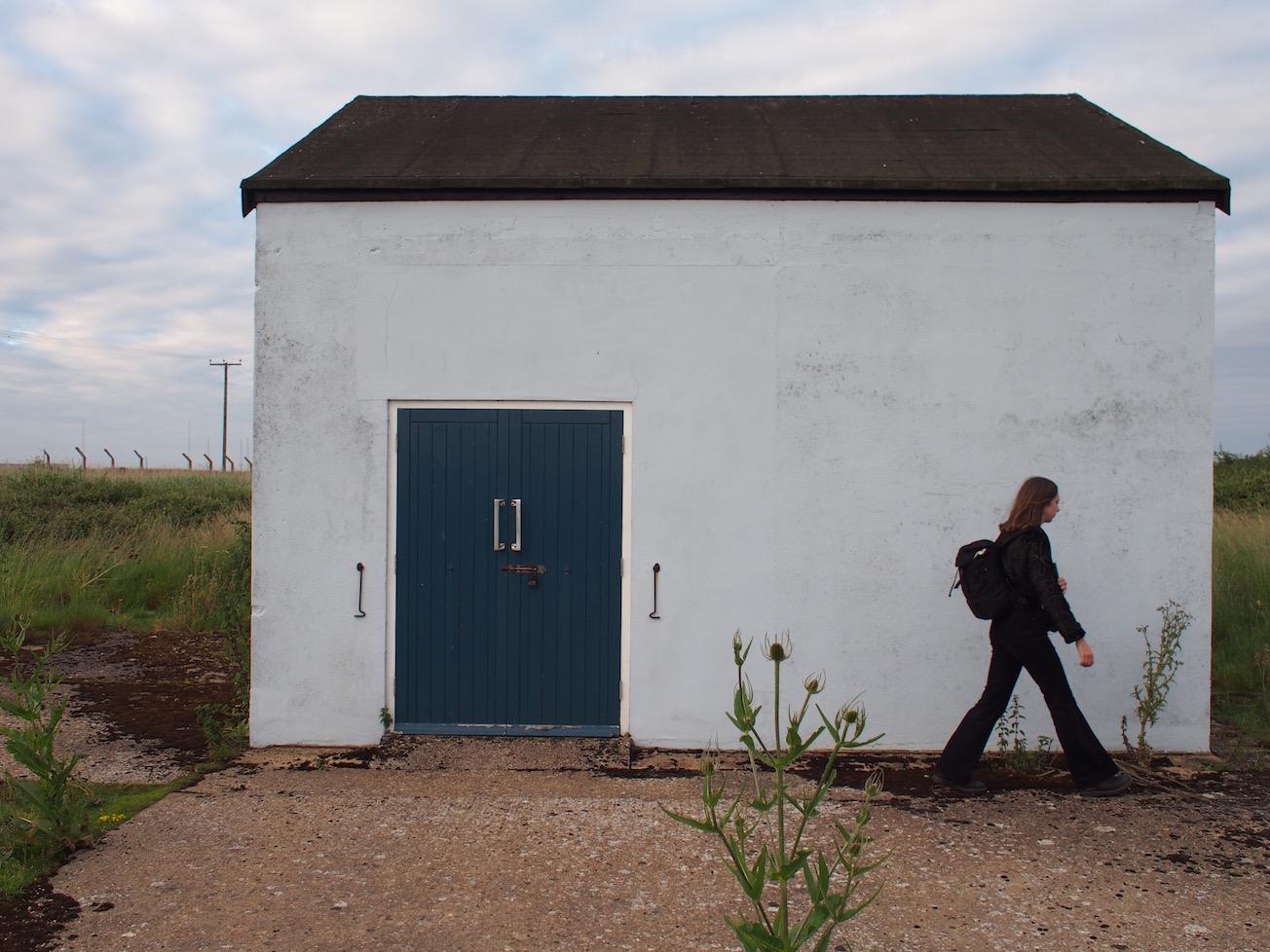 terms & conditions


booking terms & conditions:

you will be required to pay a non-refundable deposit of £100 within 10 days of booking a place, with the balance due by January 1st 2022.

After this date if you cancel we can only offer a refund, minus the deposit, if we can find a replacement willing to book your place on the trip up until 8 weeks before the trip. After that no refunds are available. If the entire trip has to be postponed again due to a further lockdown booked places will be held over to a new date. If at that point you wish to cancel the same conditions apply; a refund, minus the deposit amount, will only be possible if we can find someone to book your place.


Of course in the event of unforeseen circumstances we will do whatever we can to assist & try to ensure the best outcome for all.


cancellation by you:

In the event that you are no longer able to attend please let us know as soon as possible. If this is after you have paid the full amount you will be refunded minus the deposit & we will then try to find someone to fill your place. If you cancel less than 8 weeks from the start of the trip or don't inform us that you can't attend we will be unable to return your payment.


cancellation by us:

In the unlikely event that we have to cancel the course, or the accommodation themselves cancel it, we will refund you in full minus the deposit. We are not liable for any additional costs incurred such as flights, car hire or purchase of items for the trip so we suggest you book any travel with changeable dates. If the course cannot go ahead for any reason outside of our control (natural disasters, strikes, further lockdowns etc) we cannot offer refunds but you should be covered for such eventualities by travel insurance, which we strongly suggest you get before the trip. The ability to run the trip does depend on a certain number of places being booked. In the unlikely event that we have to cancel the trip for that reason the above terms apply.


on location:

Participants are fully responsible for the their own travel insurance and safety on the trip inc. insurance for any equipment you bring with you. The organisers are not responsible for any injury or loss whilst on location. Participants are expected to conduct themselves in a manner which does not infringe on the enjoyment of others on the trip. The cost of any damage to the property itself or any equipment you borrow from the trip leaders or assistants will need to be reimbursed.


Course fees, inc. the deposit are calculated carefully to cover costs and so must be received in full. Therefore any bank transfer or currency exchange fees must be met by those booking places. For payment by paypal there will be a charge of between 4-6% (depending on your country of residence) added to the total to cover their fees. Transferwise is an alternative to paypal that should charge less fees for sending payments.


There is an age restriction of 18 for those attending the course.


We are not responsible for any issues with visas, covid tests & entry requirements for overseas participants. Those coming to the UK from other countries should apply in plenty of time for a tourist visa, not a student visa. We are happy to supply a letter by email confirming your place on the trip if needed.


We will document certain aspects of the trip and reserve the right to share any images on social media. Your consent is assumed unless you inform us during the course that you do not wish to be featured in such images.



We reserve the right to cancel the trip at our discretion (don't worry, this is a standard legally type clause in things like this and doesn't indicate out intention to do so).