the first 'murmuration' workshop took place in June 2018 & was a fantastic week. Having run & tutored on workshops for many years I have to say this one was quite something - a combination of great location, fascinating participants & guest artists and an overall atmosphere amongst all attending of a broad, engaged and inclusive exploration of all aspects of located sound (sound art, field recording, acoustic ecology, sound design, soundscape, sound installation & diffusion etc).
here's a few examples of feedback from participants and guest artists on the 2018 trip:
'I really enjoyed it and was delighted to be able to attend and meet so many interesting people. There is a lot to now mull over'
No words to express my gratitude... I had a great and inspiring week and got back with a bunch of new ideas…thank you for this opportunity, much more than recording and collecting material for the project, it was a very rewarding experience for me…your approach to the field is unique, very artistic and what you do is of an extreme importance to all of us.
'it was a great week, thank you Jez and Chris and to all who gave talks and walks and to everybody there! It was really inspiring to be there together in this beautiful place'
'a fine week with lots of kind folk for company, something I appreciated a great deal'
'Thank you to Jez and Chris for inviting me and to everyone for being so welcoming! What a pleasure it was to meet you all, I had a really wonderful time'
'This week was pretty bloody magical actually. You made that happen. Thank you'
'Great trip, fabulous conditions and a great location. Huge thanks for all your work & planning, I think everyone enjoyed the experience and I thought the conversations were particularly engaging wrapped around such a diverse range of people' - Chris Watson
'It was an absolute pleasure to share some quality time with you all amidst such breath-taking scenery… What an amazing location we had there, nestled in the Scottish wilderness. A very BIG thank you for all the hard work in making our 'retreat' such a magical experience'
'Being with you over this week has brought me a huge amount of inspiration and reminded me that there are no limits to sound recording; it is what we make it and I have an enormous place for this activity in my life'
'so many thanks for such an inspiring week. i'm enriched'
'Feeling honoured to have been part of it and thanks too for all your ideas and skills so generously shared. brilliant to take us to the Cairngorms. I had no idea it was so rich. many moments too i'll never forget'
'thank you so much for this fantastic week! It was indeed very inspiring'
'murmurations trip was a truly special week! I learnt so much from you both. Your generosity of knowledge, expertise and kit has helped me so much on the start of my journey in field recording. It was very inspiring to hear about the sound practices of so many talented listeners - the perfect spring board into the world of listening and field recording. I know realise just how much there is to learn, which is a very exciting prospect'
'Thanks so much for your wondrous company last week. It was the perfect mix of structure and improvisation, with outstanding speakers, scenery and support'
'It was so great to meet all of you last week for such an inspirational few days. Special thanks to Jez and Chris, and all of the guest speakers for sharing your knowledge and insights so freely. I wish we could have spent a month up there!'
'Thank you so much for making this gathering exist, and nurturing it while it happened. And thank you all for the talks, conversations, and shared silence'
'It was a privilege to learn some of your techniques for producing detailed sound worlds, and to see how enjoyment of spending time in a place can be an integral part of the artistic process. You created a democratic & humorous environment for people of all levels to take inspiration from each other'
'Thanks to you all for making an exceptional week of sound, nature, art and ideas. I'm desperate to come up a method to hold on to some of the feeling that spending time with you all in the Cairngorms engendered'
'I want to add my thanks to all of you for the very memorable week we had together. I learnt a great deal; and I have been very much inspired by your enthusiasm, openness, tremendous experience, and your different perspectives. Most of all it was such a great pleasure to meet and spend time with you in such a lovely place. A special thank you to Jez and to Chris for being so encouraging and for sharing their time so freely. It was a special week'
'Absolutely stoked to have met and listened with you all in Glenshee! Murmuration was an awesome field trip. It will certainly have a special place in my sound-memory bank! Big thank you's to Jez, Chris and Maggie for being so generous and for coordinating such a great event. Thank you to everyone for the stimulating conversations, good company and interesting expeditions'
'I really learned a lot. It was great to coalesce with artists whose background varies so much from my own. There were several specific techniques I wanted to improve and test, and I'm really happy I made with the progress with each. I also added lots of new ideas--can't say I ever played a rock or a fence prior to this trip. You have all inspired me to go forth, do my best work, and embrace sound in a different way'
'That was a very special week in my life. Thank you to everyone for being warm, open, willing to share - what a wealth of knowledge, experience, creativity, intelligence, goodness in the group'
'I'd also like to echo the sentiments of thanks and delight in our marvellous week. It truly was something special - I learned so much. People's generosity and willingness to share was fantastic. Even the mountains were kind! And of course very special thanks to Jez, Chris and Maggie for hosting us so brilliantly'
'still glowing from such a fantastic week with you all in the beautiful cairngorms! Such inspiring company in such incredible surroundings'
'I also want to say a big thanks – to everyone for such a great week and especially Jez and Chris. So much inspiration and so many interesting ideas.The week has moved me forward with a great leap for the next bits of my PhD research'
'Thank you all for such an exciting and energising week! I have returned feeling renewed and full of ideas. The week provided me with so much hope and inspiration for taking my practice forward. And what an open spirited and creative community we had up there! Everything came together perfectly. Thanks to all with whom I shared insightful chats, the guest artists who so generously shared their work and ideas, and of course as we've all said, to Jez, Chris and Maggie for their wonderful hospitality'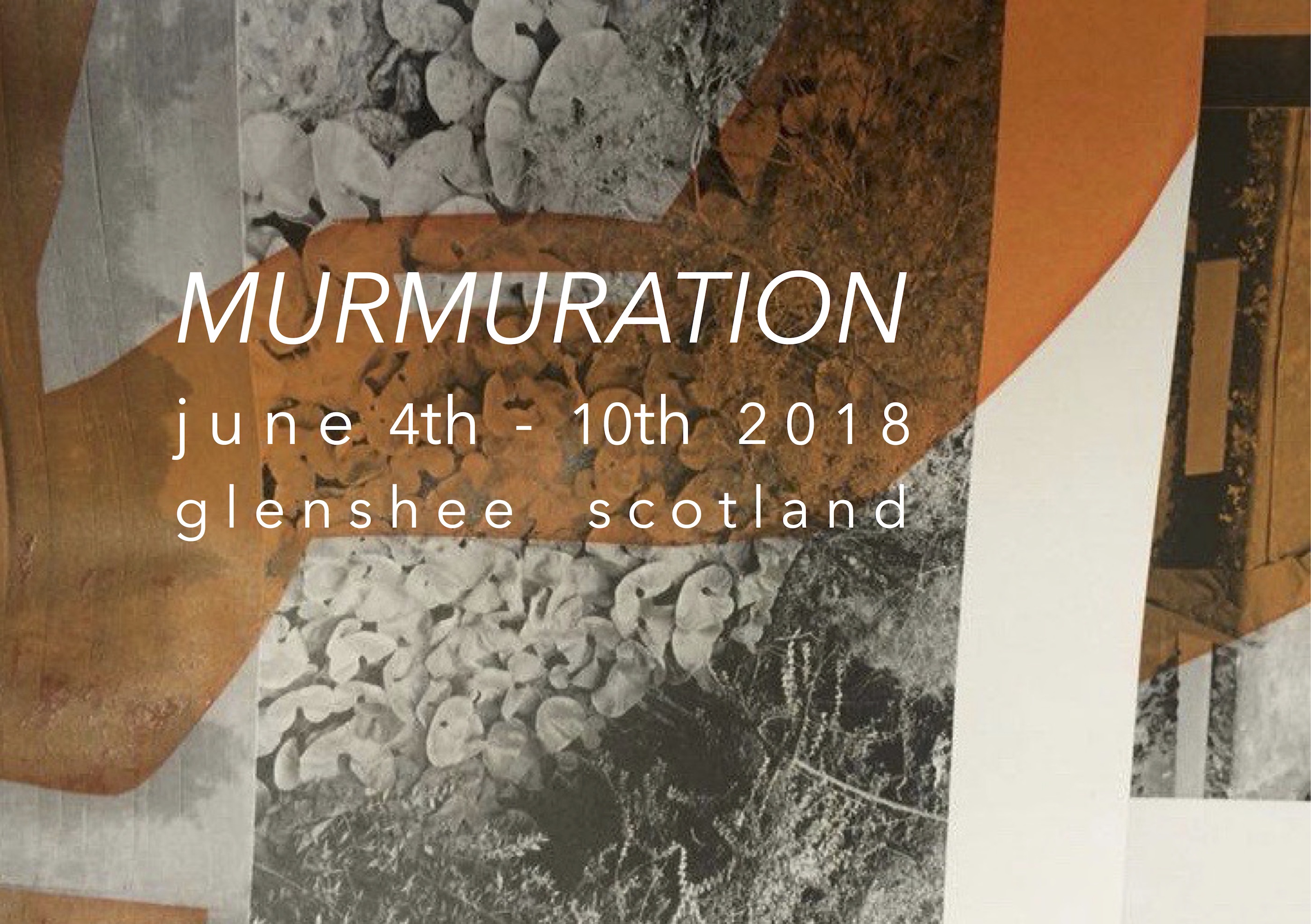 murmuration # 1
4th - 10th June 2018
with
Chris Watson
Jez riley French
and special guests; Heather Ross, Stephanie John, Yvonne Billimore, Gill Russell, Kaffe Matthews
i'm pleased to announce the first murmuration - a Scottish gathering of listeners in an area of stunning habitats from Munros (mountains over 3000 feet) to Loch's, rivers and glens.
The trip promises to be not only a rich source of inspiration, listening and recording possibilities but a chance to discuss and share knowledge around the subjects of located sound, acoustic ecology and contemporary sound practice in its varied forms.
cost: £795 per person
which includes 6 nights full board accommodation in Glenshee, on the edge of the Cairngorms
Monday 4th June to Sunday 10th June, 2018
to secure your place please fill out the booking form at the bottom of this page or email Jez here
ALL PLACES NOW RESERVED BUT DO EMAIL IF INTERESTED & YOU WILL BE PLACED ON A WAITING LIST SHOULD ANYONE DROP OUT.
(see below for booking terms & conditions)
The week is intended for those with some experience of working with located sound / field recording & other areas of experiential site-specific work as it will be in the format of a field trip / gathering rather than a series of formal, instructional steps for beginners. That said we of course welcome participants at all stages of experience and both Jez & Chris will be on hand throughout to offer guidance, support and deliver talks on various aspects of the act & art of listening. These will be scheduled on site to fit in with the weather and with the interests of those attending, but will include discussion of subjects such as:
. ambisonic recording
. extended field recording techniques (contact microphones, hydrophones, coils, ultrasonics, geophones & infrasound)
. sound diffusion
. the history of field recording & of contemporary sound practices (sound art, sound design, location sound)
. the ecological ear & environmental sonic concerns
. microphone & recorder choice / listening through the technology
. the psychology of listening
Apart from the always varied and interesting participants who will be coming from a wide range of sound based backgrounds Jez & Chris have extensive experience of located sound recording, sound art, sound ecology, sound design, response to locales and related areas, so whatever your connection to sound or a sense of place there will be plenty of information and ideas to share and explore. We'll also be inviting some guests to join us, to assist, share their insights, give talks, share work and lead sound walks. full details will follow shortly.
location
Accommodation for this unique trip will be at Gulabin Lodge in Glenshee, Highland Perthshire. We have booked the entire site, including the house, to ensure we can come & go as we please at all hours.
As mentioned, the accommodation is fairly remote and so the nearest train station is either Pitlochry or Dundee, some 45 - 60 mins away by car.
The nearest airports are Edinburgh and Aberdeen, both around 2hrs away or Glasgow which is 2hrs 15mins away.
once all places on the trip are filled we'll email you all allowing you to connect with each other & discuss car sharing options, lifts to & from the station etc.
Accommodation is in shared rooms, most of which have between 2 and 9 beds. The lodge can sleep a total of 37 people however to ensure we have space to spread out and for a good group size places available for participants are limited to well below capacity. Bed lined is provided but you do need to bring your own towels.
We'll have full catering consisting breakfast, packed lunches (or soup / sandwiches at the lodge if we're not out & about) & evening meal. All dietary needs will be accommodated of course.
Itinerary:
Monday 4th June: arrive after 3pm, with our evening meal planned for 7:30pm followed by an introductory meeting
Tues - Saturday: daily activities exploring the area + evening talks & playback / review sessions to be scheduled according to the good old Scottish weather - if its fine we'll be out exploring no doubt !
Given the location & the wealth of environments nearby it is advised that participants have their own transport & are prepared to spend some time during the week working independently or in smaller groups. We will attempt to car share for exploring further afield once there & in the run up to the course we'll connect all participants so that any car sharing / lifts to & from the accommodation can also be arranged. There are plenty of locations nearby, including several Munro's & renowned walking routes, for those who want to explore on foot of course. Jez & Chris will of course be on hand to assist and guide people who wish to learn more about the techniques they use or simply to join in their explorations.
some of the locations nearby include:
. 21 Munros within a 15 mile radius inc. Glas Maol, Tolmount, Cairnwell, Can a Gheoildh & Ben Gulabin
. Glenshee Glen , Glen Lochsie & Glen Tairneach
. The Cateran trail - a walking path used by 15th century cattle rustlers
. several Loch's inc. Loch Vrotachan, Loch Beanie, Auchintaple Loch & Loch Muick
. Corrie Fee National Nature Reserve
. Mar Lodge Estate, home to BBC's Winterwatch
. several water courses of various sizes inc. Allta Ghlinne Bhig, Alt Coolah & Shee water + small glen pools that should be rich with aquatic flora & fauna.
. during the week we'll hold screenings of films with a strong connection to located sound including Emily Richardson's 'Cobra Mist' (soundtrack by Chris Watson & Benedict Drew), Amanda Belantara's 'Sonotoki' capturing simple moments of daily life in a Japanese village, Heather Ross' 'Domestic Dawn Chorus' & a rare UK screening of Christopher Thompson's documentary 'The New Wild' on how human use of remote natural spaces is changing.
Sunday 10th June: depart after breakfast by 11am.
Gulabin Lodge also has on site mountain bike rental which is available for an additional charge payable directly to the lodge owners (£20 per day / £60 for 5 days).
We will be based some distance from the nearest town, Blairgowrie which is approx 35 mins by car, so it is advised that you arrive with any additional supplies you might need for the week, though i'm sure we'll be making at least one trip to restock.
Although we are going to be in a stunning part of Scotland we would advise that there might well be different sonic elements audible in some of our surroundings; walkers, flights overhead, road hum in the distance in some locations at certain times. Aspects of the reality of environmental sound will be discussed during the trip, including whether expectation might serve to separate us from the reality of a planet in constant flux.
Following the trip participants will be welcome to contribute recordings or pieces stemming from the trip to a special edition of Framework (Resonance FM) curated & compiled by Jez & Pheobe, along similar lines to the 'a quiet position - orford ness' edition, which can be found here: a quiet position - orford ness
Above all the trip will be a chance for us to gather together & spend several days listening, recording, sharing our experience and generally having a great time meeting good folks. So do join us & be part of this murmuration of listeners !
about the artists # 1 - Chris Watson
Chris Watson is one of the world's leading recorders of wildlife and natural phenomena & his recordings are increasingly used not only in film, tv, games and albums for the Touch label but also installed in galleries and outdoor environments. For tv he has worked alongside David Attenborough on some of the most respected natural history tv series and on radio makes regular contributions to programmes on the BBC.
In 1971 he was a founding member of the influential Sheffield-based band Cabaret Voltaire, and as such has had a significant effect on electronic and experimental music. He continues to influence explorative music and has become one of the most widely commissioned artists working with sound.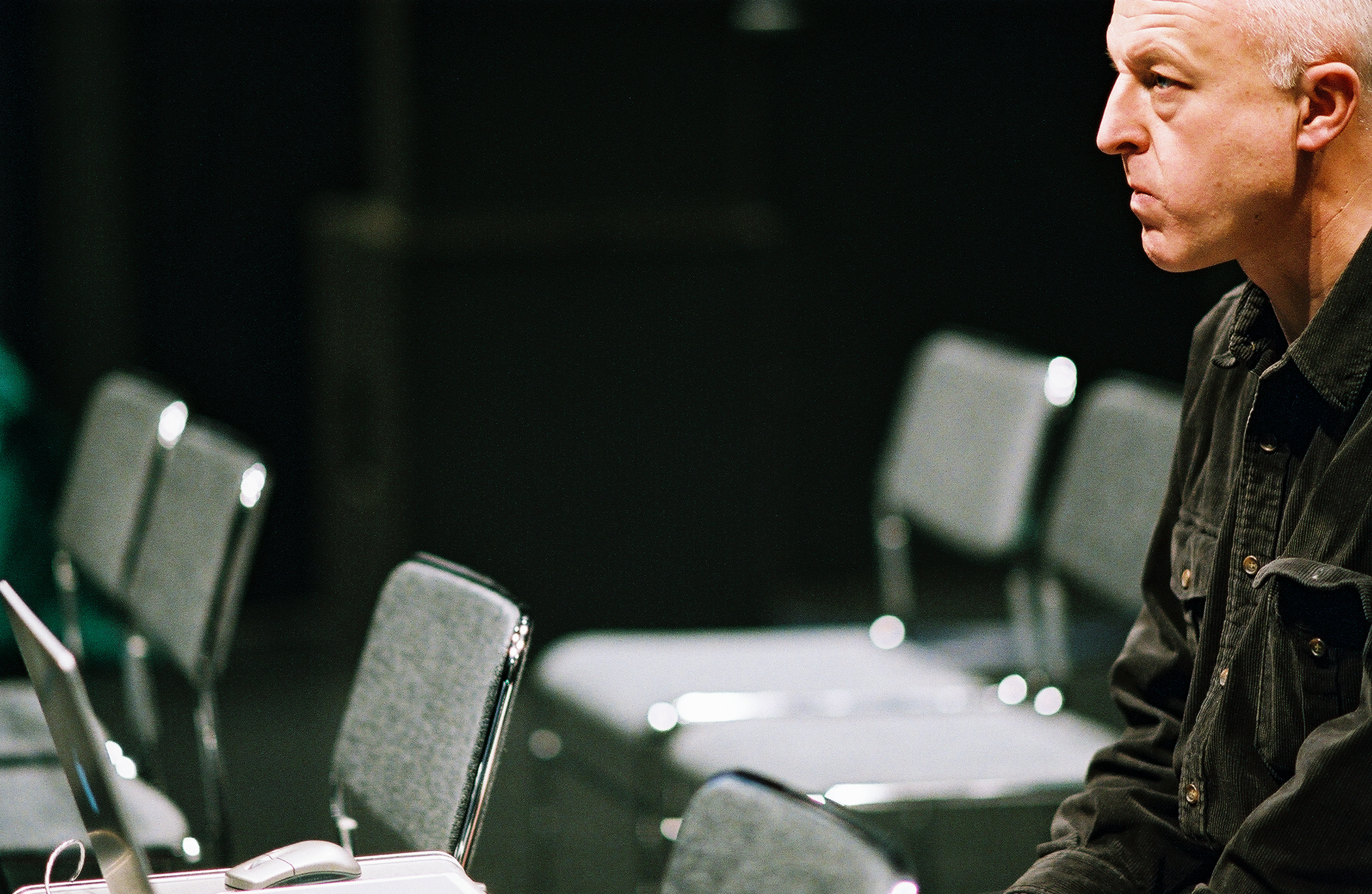 about the artists # 2 - Jez riley French
Using intuitive composition, field recording, improvisation and photography, Jez has been exploring his enjoyment of and interest in detail, simplicity and his emotive response to places and situations for over 3 decades.
Alongside performances, exhibitions, installations, JrF lectures and runs workshops around the world and his range of specialist microphones are widely used by recordists, sound artists, musicians, sound designers and cultural organisations. He also works as a curator of live events, a record label, of sound installations and an arts zine 'verdure engraved'.
In recent years he has been working extensively on recordings of surfaces, spaces and situations and developing the concept of photographic scores and 'scores for listening', which have featured widely in publications and exhibitions.
His work has been exhibited in shows and installations alongside that of Yoko Ono, David Bowie, Pauline Oliveros, Chris Watson, Jana Winderen, Alvin Lucier, Annea Lockwood, Ryuchi Sakamoto, Stars of the Lid, Jeremy Deller, Sarah Lucas, Brian Eno, Signe Liden, Sally Ann McIntyre etc, at galleries including The Whitworth Gallery (Manchester), Tate Modern and Tate Britain, MOT - Museum of Contemporary Art, Tokyo (Japan), Artisphere (USA).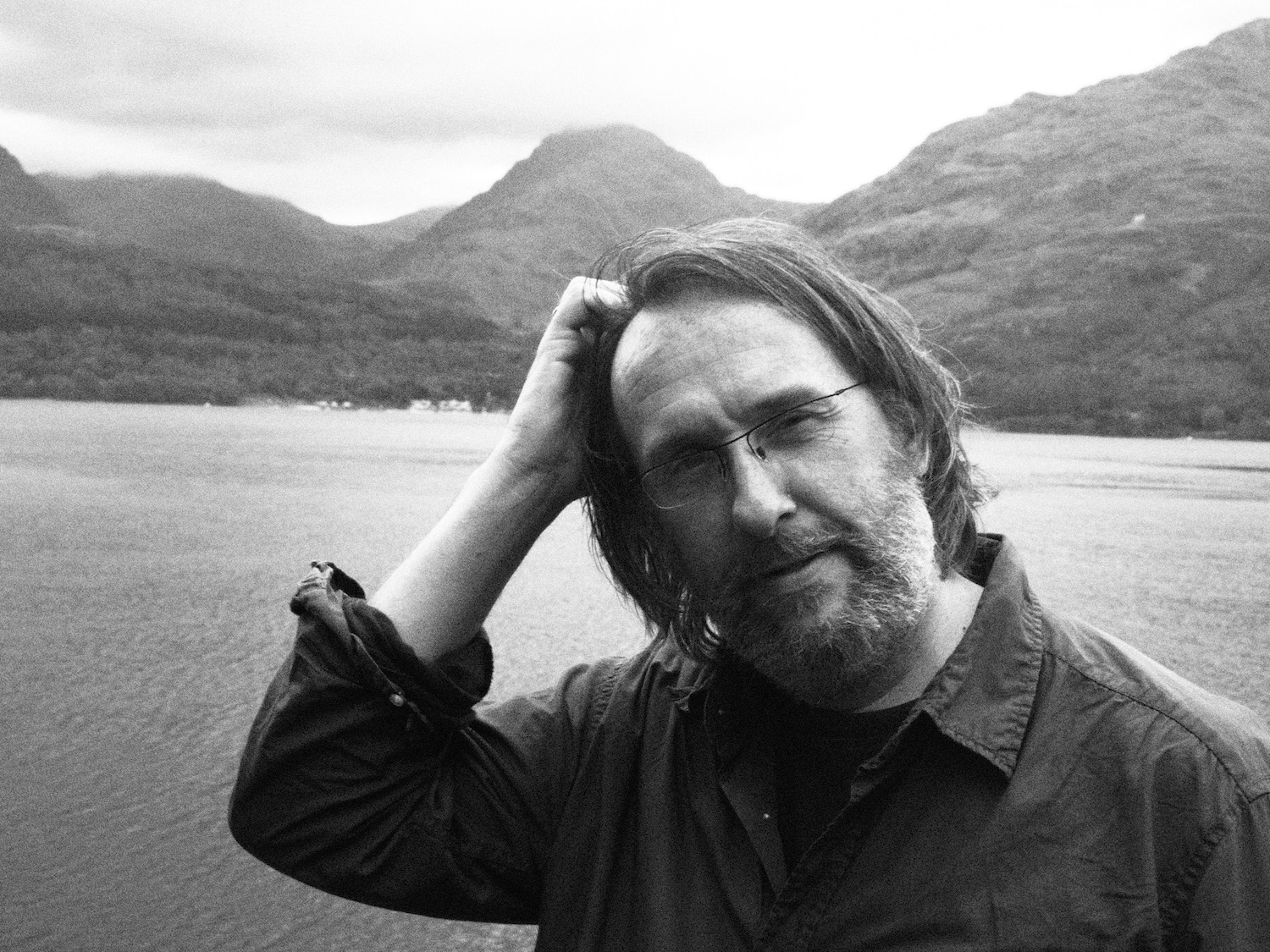 about the artists # 3 - guest artist Heather Ross


http://www.heatherross.co.uk/index.html
Heather is a multi-disciplinary artist whose work often involves elements of sound, film and text related to place or situation. Amongst her widely exhibited films Heather's 'Domestic Dawn Chorus' was most recently screened at the 'Sound + Environment' conference at Hull University.
Ross's work is concerned with activating written and visual material, using a generative practice by which the subject in question can be re-thought and experienced sensorially. This process might involve, for example, translating a written description of sound or behaviour through performance to interrogate and generate meaning. Currently undertaking a PhD with Newcastle University, her research is focussed on Kurt Schwitters' Merzbarn Wall (1947-48), situated within The Hatton Gallery, Newcastle. Her project aims to interrogate environmental, social and archival material relating to this structure and to generate new readings and experiences of it as an expanded, time- based artwork in the present.
Recent shows have included A Bird in the Head, Danielle Arnaud, London; All The Better To Hear You With, Merzbarn, Cumbria and Works For Air, Hanover Project, Preston. Heather recently completed a Heritage Lottery Funded project with artist, Lukas Hornby, to re-print the archive of Gwyneth Alban Davis and their publication The Caravan Press: Making Visible The Archive of Gwyneth Alban Davis was launched in September 2017.
Heather has worked as a Lecturer in Fine Art at The University of Central Lancashire since 2015 and has previously taught at Chelsea College of Art (2016-17) and Grays School of Art, Aberdeen (2006-12).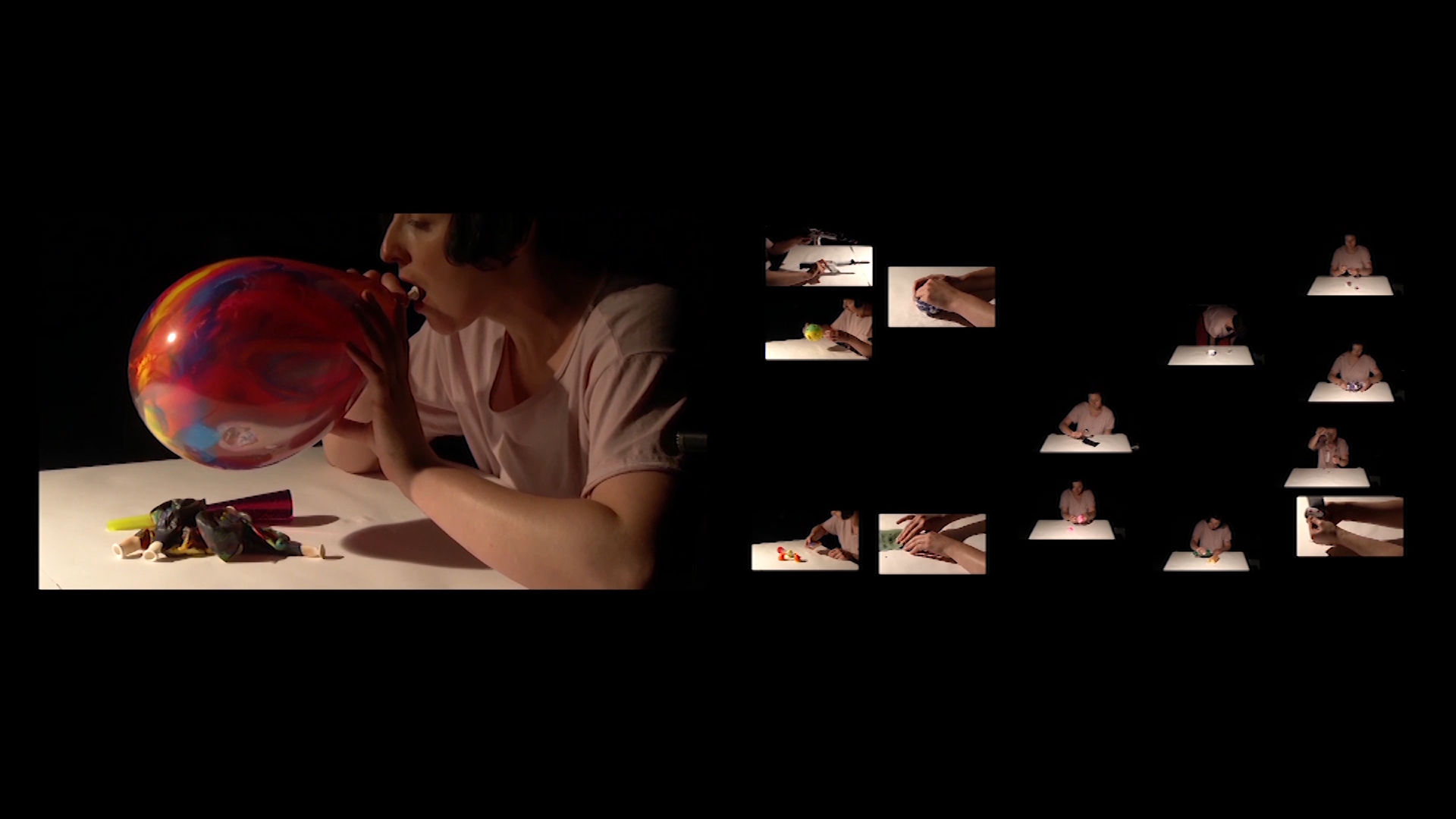 about the artists # 4 - guest artist Stephanie Sartorio John
http://stephaniejohn.com/biography/
I am an artist and musician who creates sound installations and performances. I am interested in the sound of British industry, the sonic effects of the industrial revolution and the tension between humans and landscape.
I started working with field recordings whilst studying at the Royal College of Art where I found the act of listening and recording an effective way of counter-acting the digital image. I went on to spend time researching the sonic effects of the industrial revolution and as a result produced a quadrophonic sound installation made up of recordings taken at Trostre tinplate works in Wales.
In more recent work I have become concerned with the privatisation of public space and the enclosures of the 18th & 19th centuries, and have just begun a project investigating the sounds of silk weaving.
I'm looking forward to a week purely dedicated to the pursuit of listening. Such times always enrich and deepen my practise from a practical and conceptual view point. I'm also very much looking forward to spending a week with fellow recordists/artists discussing sound and recording in beautiful landscapes.
Stephanie give an informal talk to the group about her work and present one of her sound pieces in quad surround.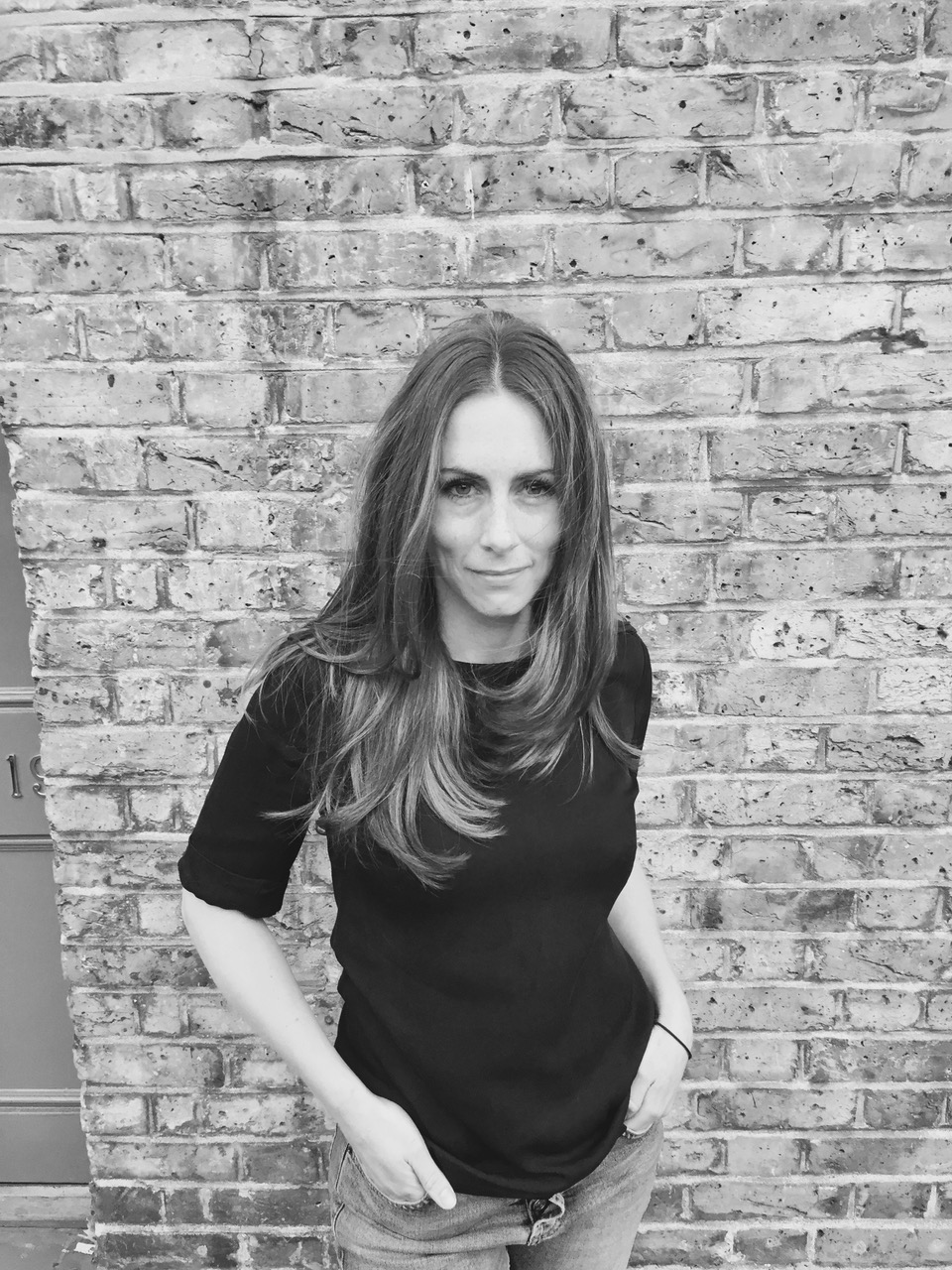 about the artists # 5 - guest artist Gill Russell
Gill is an artist living in Aberdeenshire. She is interested in places of 'significance' (mythological, geographical, poetic, historical, sonic, technological, ancient ) and how they resonate in the landscape . She works across a range of forms and media, including installation, audio-visual, mapping, drawing, sculpture and texts. Walking is often key to her exploration.
Gill has created several outdoor sound and light installations set in the remote Highland landscape. One of these: Sòrn , a winter night time surround sound and light installation explored the connections between time, land , sky and the ancestral landscape.
She is currently working on projects in the Cairngorms /Borders. Special areas of interest include poetic interpretation of place names, river systems, ecological mappings and guiding walks.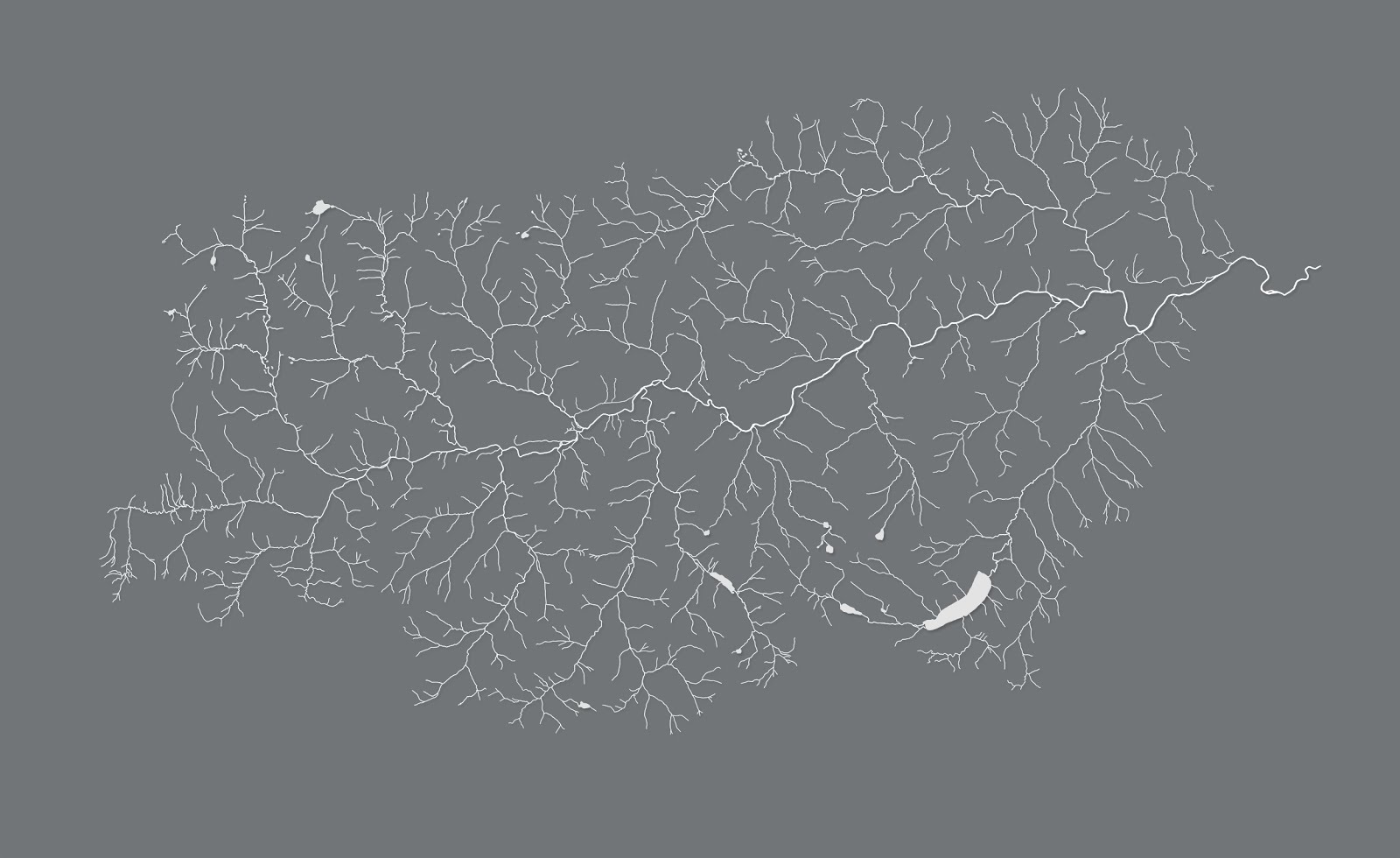 about the artists # 6 - guest artist Kaffe Matthews
sound artist and composer Kaffe Matthews was born in Essex, England and currently lives and works in Berlin. Since 1990 she has made and performed new electroacoustic music worldwide with a variety of things and places such as violin, theremin, wild salmon, Scottish weather, NASA scientists, bicycles, hammerhead sharks, school children, desert stretched wires and the BBC Scottish Symphony Orchestra. Currently she is introducing and internationally developing bicrophonics ~ interactive composition for outdoor enjoyment with bicycles through the Bicrophonic Research Institute(BRI).
Since 2012 Matthews has made eleven sonic bike operas for Belgium, Portugal, Germany, Texas, Finland, Berlin, Dublin and the UK. In 2014 she established the BRI to collectively develop and share bicrophonics.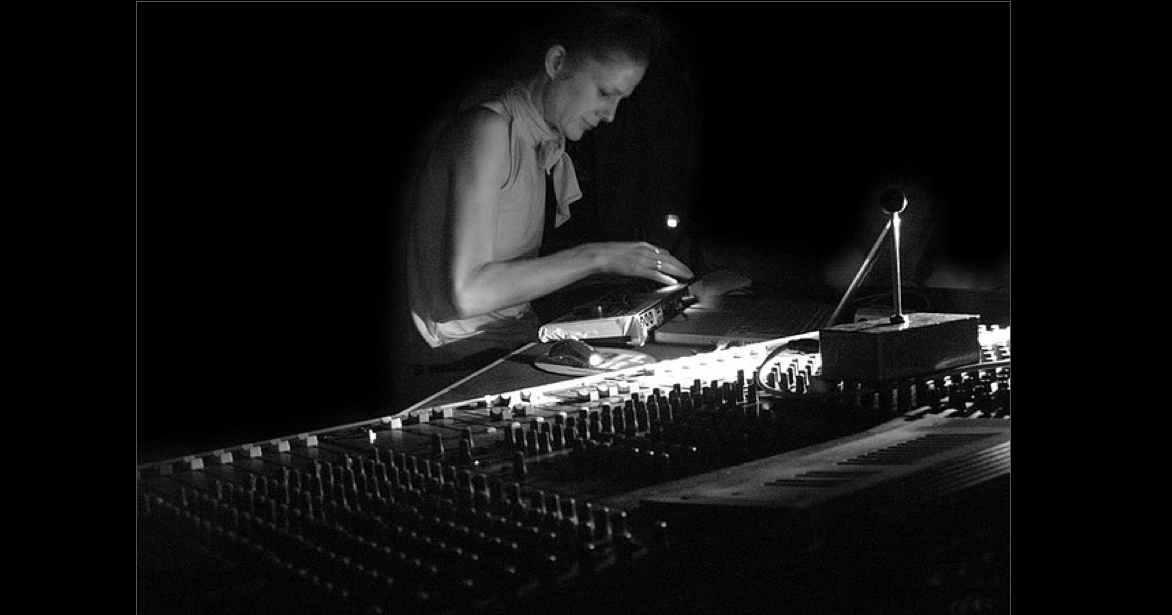 about the artists # 7 - guest artist Yvonne Billimore
I am an artist and curator, currently working at Scottish Sculpture Workshop in Aberdeenshire, where I develop and produce the SSW programme. I work across disciplines connecting with different groups, with the aim to address social and environmental justice through collective and creative practices. For over ten years I have worked in response to specific locations, placing situated and embodied knowledge at the centre of my practice. Recently, in the 5-year EU project Frontiers in Retreat – a project which fosters multi-disciplinary dialogue on ecological questions – I have worked closely with artists who are expanding approaches to site based practice through methods such as Deep Listening, Deep Mapping, sonic meditation, interspecies communication, empathy & activism, and community making.
I am interested in how field trips, camps and gatherings can bring people together to learn through exploring different modes of education and relationship making. They make space for lived and felt experiences and can encourage us to develop deeper connections with ourselves as well as the more than human. In particular I am interested in how listening as a practice can contribute to the development of these connections and lead to a greater sense of our ecological responsibility. I am delighted to be participating in the first murmuration gathering as it brings together so many of my interests and is an opportunity to listen, learn and share experiences in an incredibly rich environment.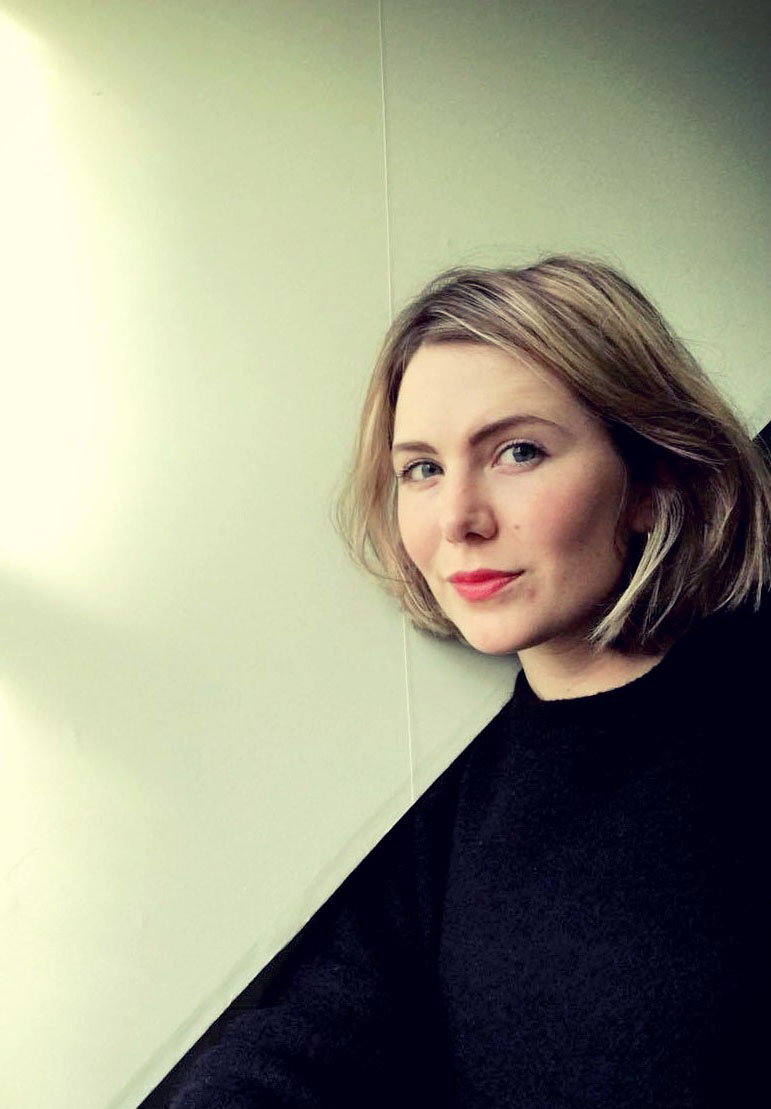 booking terms & conditions: you will be required to pay a non-refundable deposit of £95 within 10 days of booking a place, with the balance due by January 31st 2018. In the event that you are no longer able to attend please let us know as soon as possible. If this is after you have paid the full amount you will be refunded minus the deposit & we will then try to find someone to fill your place. If you cancel within 6 weeks of the start of the trip (22/4/2018) or don't inform us that you can't attend we will be unable to return your payment unless a replacement can be found as the costs have been carefully calculated per space on the trip. Of course in the event of unforeseen circumstances we will do whatever we can to assist & try to ensure the best outcome for all.
cancellation by you:

In the event that you are no longer able to attend please let us know as soon as possible. If this is after you have paid the full amount you will be refunded minus the deposit & we will then try to find someone to fill your place. If you cancel within 6 weeks of the start of the trip (22/4/2018) or don't inform us that you can't attend we will be unable to return your payment unless a replacement can be found as the costs have been carefully calculated per space on the trip.

cancellation by us:

In the unlikely event that we have to cancel the course, or the accommodation themselves cancel it, we will refund you in full minus the deposit. We are not liable for any additional costs incurred such as flights, car hire or purchase of items for the trip so we suggest you book any travel with changeable dates. If the course cannot go ahead for any reason outside of our control (natural disasters, strikes etc) we cannot offer refunds but you should be covered for such eventualities by travel insurance, which we strongly suggest you get before the trip. The ability to run the trip does depend on a certain number of places being booked. In the unlikely event that we have to cancel the trip for that reason the above terms apply.

on location: Participants are fully responsible for the their own safety on the trip inc. insurance for any equipment you bring with you. The organisers are not responsible for any injury or loss whilst on location. Participants are expected to conduct themselves in a manner which does not infringe on the enjoyment of others on the trip. The cost of any damage to the property itself or any equipment you borrow from the trip leaders or assistants will need to be reimbursed.

Course fees, inc. the deposit are calculated carefully to cover costs and so must be received in full. Therefore any bank transfer or currency exchange fees must be met by those booking places. For payment by paypal there will be a charge of between 4-6% (depending on your country of residence) added to the total to cover their fees. Transferwise is an alternative to paypal that should charge less fees for sending payments.

There is an age restriction of 18 for those attending the course.

We are not responsible for any issues with visa's for overseas participants. Those coming to the UK from outside of the EU should apply in plenty of time for a tourist visa, not a student visa. We are happy to supply a letter by email confirming your place on the trip if needed.

We will document certain aspects of the trip and reserve the right to share any images on social media. Your consent is assumed unless you inform us during the course that you do not wish to be featured in such images.

We reserve the right to cancel the trip at our discretion (don't worry, this is a standard legally type clause in things like this and doesn't indicate out intention to do so).