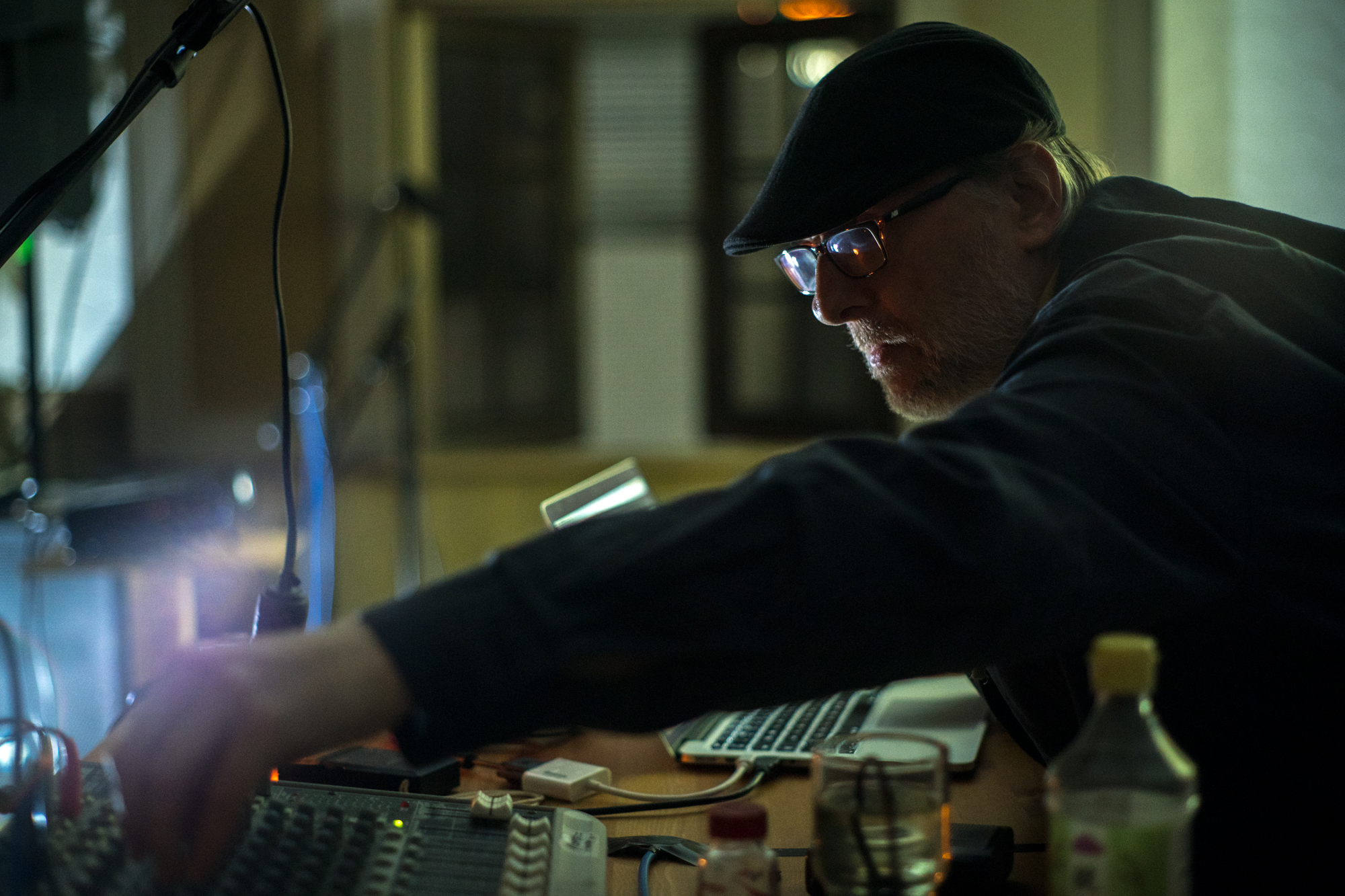 (located sound, salt, mineral dissolve, ultrasonics - performance, Japan 2018 - photo by Hajime Kato)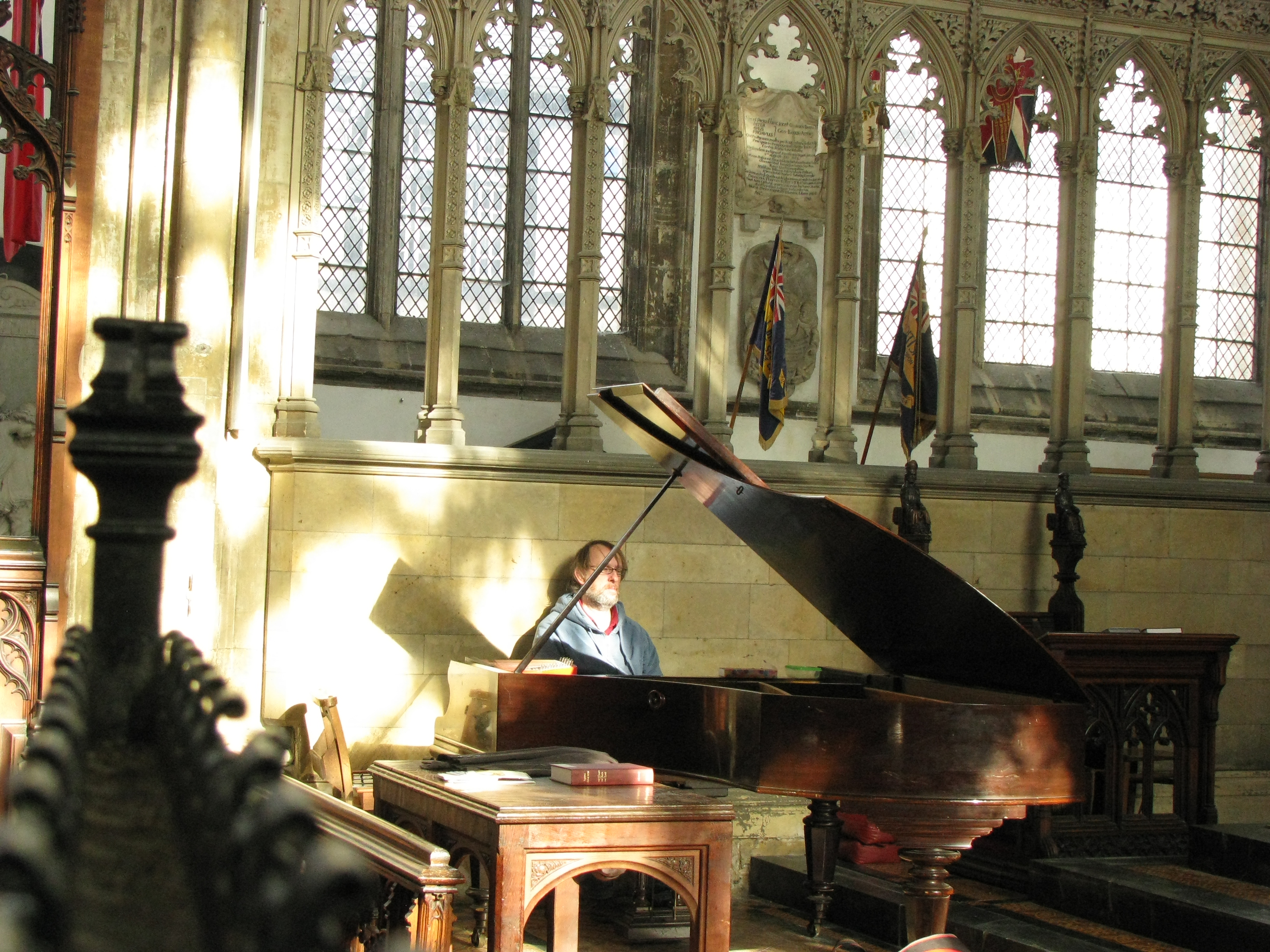 (solo piano performance)
I perform solo or in collaboration with other artists / musicians / choreographers / dancers - and have an on-going project with my daughter, the artist Pheobe riley Law 'interference of objects' (inc. performances at Fort Process and Ftarri, Tokyo)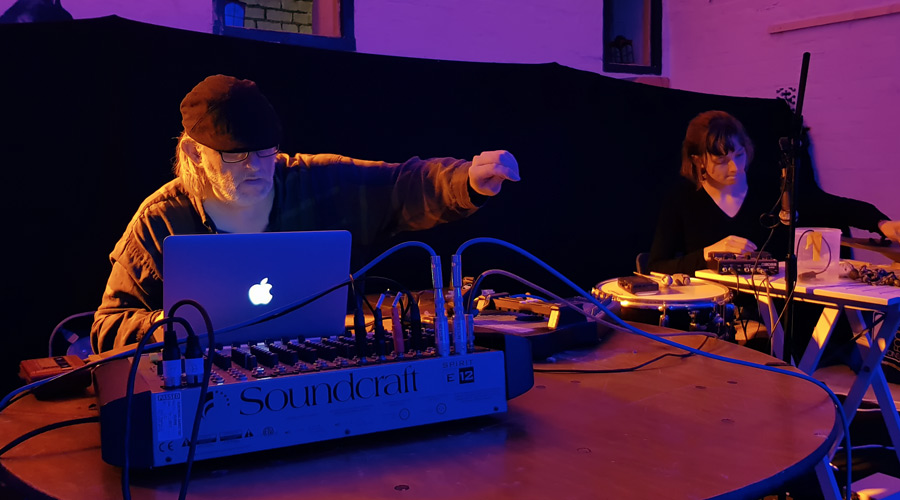 review from Clot Magazine:

Starting our day with Jez Riley French and Pheobe Riley who used of tape, surface resonance via contact microphones and amplified objects from the fort alongside recent recordings of ensembles resonating buildings from Jez's 'salts' project. A soft interplay of materiality and movement (or gesture). Probably one of the quietest gigs we've come to see, the delicacy and granular detail of the sound was otherworldly.
____________________
performances always include elements that draw on the acoustics of the performance space and its locale
I also enjoy workshop based situations where, as a group, we explore space, stillness and sound, often using photographic or text scores as cues for intuitive performances - both with experienced artists and those new to the forms explored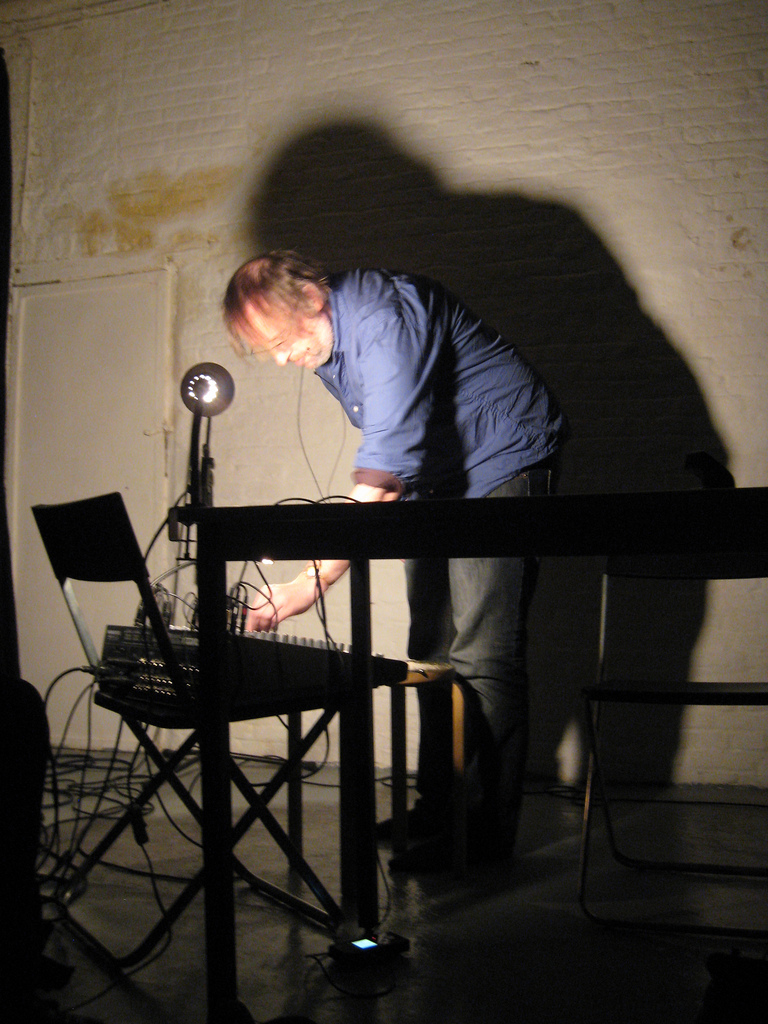 i'm fortunate to have performed across the world, including in the UK, Italy, Japan, Belgium, Australia, Korea, Czech Republic, France, Sweden, Iceland, Austria etc.
details of performance schedules can be found on the news page and past performances on the cv page.
collaborative performances have included those with:
Pheobe riley Law
Coast Guard All Stars (with Philip Thomas, Martin Archer, Stephen Chase and Herve Perez)
Sawako
Toshimaru Nakamura
7 hertz
Angharad Davies
tierce (JrF, Ivan Palacky, Daniel Jones)
Catherine Kontz
Signe Liden
Choi Joonyong
Hankil Ryu
Charlie Collins
Pamelia Kurstin
Felica Atkinson
Embla Quickbeam
David Toop
Heleen Van Haegenborgh
Okkyung Lee
Damo Suzuki
Dom Lash
Tom Chant
Chris Gladwin
Hong Chulki
Jin Sangtae
Julia Eckhardt
John Grzinich
Karen Winzer
Kathy Hinde
Karl D Silva
Lucy Duncombe
Liene Kate Rozite
Mark Wastell
Matt Davis
Matt Davies
Keith Rowe
Michael Pisaro
Music for one / Sherry Ostopovich
Natalia Borissova
Paul Burwell
Neil Davidson
Rhodri Davies
Patrick Farmer
Tamaru
Thomas Smetyns
Sylvain Chauveau
Jan Bang
Arvind Aarset
Arve Henrikson