'murmuration'
unique trips curated to ensure both a sharing of diverse experience and knowledge of sound, situation and a sense of place, and an atmosphere that is relaxed, inspiring, inclusive and open

each trip is led by key artists working at the forefront of their respected fields, to compliment our always fascinating, diverse group of trip participants.

guest artists so far have been:

chris watson
myself (jez riley french)
pheobe riley law

alice eldridge

saša spačal
jana irmert
emily richardson
greta santagata
julia m parks
yvonne billimore
heather ross
dawn scarfe
stephanie john
gill russell
kaffe matthews
raquel castro



amongst the aspects of located sound we cover on the trips are

extended techniques (contact mics, hydrophones, infra & ultra sound, electromagnetics, vlf, object specific transmission)

surround & ambisonics

diffusion and installation

the basics of recording equipment
field craft
the psychology of the listening response
editing and mixing
composition (inc. graphic & text based scores / actions)
durational listening
sound & the image (still & moving)
inter-species collaboration
sound ecology
remote monitoring
transmission
the gendering of sound cultures
writing sound


starting with the 2019 trip we've raised the bar on the catering also - with our own caterers providing food that was a highlight of the trip.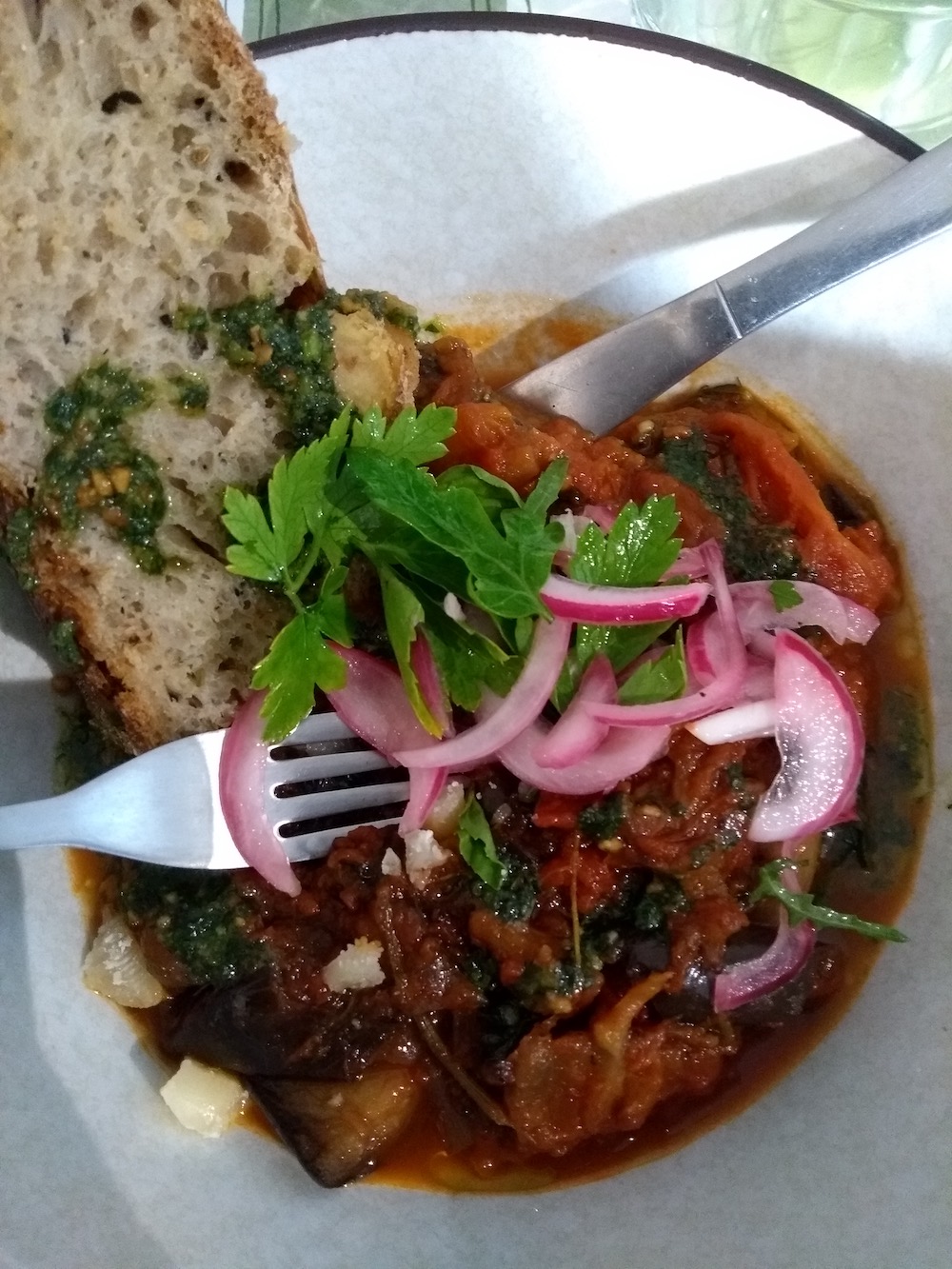 along with our own selection of equipment and listening devices there are always yet more for participants to try for themselves including:


hydrophones
contact microphones
electromagnetic coils
ultrasonic detectors
small omni pairs across all budgets
geophones
parabolic dish / microphone systems
surround and ambisonic microphone arrays
wind shields
boom poles
etc etc
ahead of each trip I am also happy to help with funding applications if you are seeking funding to come on the trip.

to be placed on the mailing list to receive news of forthcoming trips please email me by clicking here (& remember to check your junk mail filter and / or mark my email address as safe)
(advance hint - the 2020 trip will be 'species' - the act and art of located sound and collaboration with other species)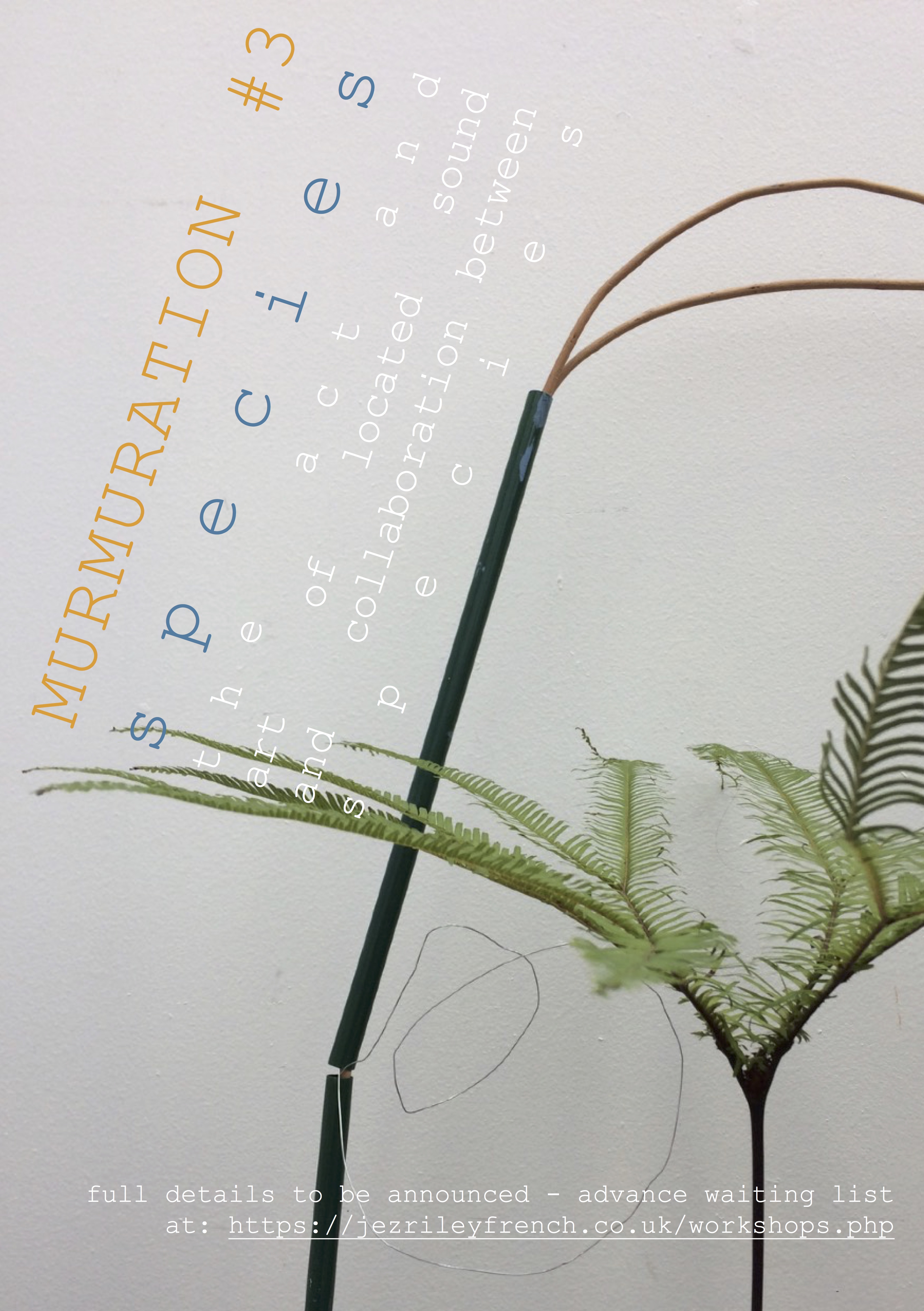 (artwork by Pheobe riley Law)
below is a selection of feedback from the 2018 & 2019 trips:


2019:
'Thanks again for a very uplifting week! it was so full of inspiring people and the insight I gleamed from yourself and Chris was invaluable. It was honestly even better than I had hoped it would be'
'I am so grateful for this experience. We have listened to the trees, whispered to fences, chased owls, submerged in dawn choruses, recorded decomposition, poked ant nests and, quite possibly, freaked out a few locals.
It's been deeply inspiring, thank you all, every single one of you. A very special thank you to Jez Riley French & Chris Watson for inviting me and being as talented and generous as they both are. Damn, I wish we had another week!''
'Wow, what a week. Met so many wonderful people from the world of sound and film. Jez and Chris - I have no words for how inspirational and wonderful they are and how much I have learnt through their dedication and passion for their art. My mind feels fresh after switching off for a week and I now have 40 hours worth of recordings to get through'
'Thanks to Jez Riley French and Chris Watson for a fantastic, inspiring week in Glenshee listening, recording, walking, talking…it was such a special week'
'incredibly enriching and inspiring week, learning from and recording with some of the best field recordists in the world in GlenShee in Scotland'
'I also wanted to say a huge thanks for the opportunity, it was a really wonderful, fun and inspiring week - such a pleasure to meet everyone!
It was so good to spend time with you again, enjoy your wonderful humour and once more play the fences with violin bows!'
'Thank you for organising another great workshop in such wonderful company'
'thank you so much. It's been really wonderful to come back. Thank you for making this happen'
'I just wanted to say thank you for an amazing week. I don't really have the words but it was inspirational to spend time with such lovely people in that environment'
'Now that I've had a few days to digest everything I just wanted to send a note to say a huge thank you for an incredible week.
I learned so much, and the conversations, friendships, scenery and great meals only added to an already terrific week. Thanks so much to you and Chris for all your patience explaining things, and for opening our ears, eyes and minds!
'a great big thank you to Chris, Maggie, Jez, our 3 special Film Makers, our Chefs and all you wonderful participants. I had a brilliant week thanks to you all'
'it's been an experience like few in a lifetime, full of overwhelmingly inspirational sounds, views and, above all, people...It's you and your sensitivity, kindness, humility, generosity, sense of humour, social commitment and sharp mind...and of course talent! For me it's a combination that is rare and makes all the difference, so thanks so much'


2018:
'I really enjoyed it and was delighted to be able to attend and meet so many interesting people. There is a lot to now mull over'
'No words to express my gratitude... I had a great and inspiring week and got back with a bunch of new ideas…thank you for this opportunity, much more than recording and collecting material for the project, it was a very rewarding experience for me…your approach to the field is unique, very artistic and what you do is of an extreme importance to all of us'
'it was a great week, thank you Jez and Chris and to all who gave talks and walks and to everybody there! It was really inspiring to be there together in this beautiful place'
'a fine week with lots of kind folk for company, something I appreciated a great deal'
'Thank you to Jez and Chris for inviting me and to everyone for being so welcoming! What a pleasure it was to meet you all, I had a really wonderful time'
'This week was pretty bloody magical actually. You made that happen. Thank you'
'Great trip, fabulous conditions and a great location. Huge thanks for all your work & planning, I think everyone enjoyed the experience and I thought the conversations were particularly engaging wrapped around such a diverse range of people' - Chris Watson
'It was an absolute pleasure to share some quality time with you all amidst such breath-taking scenery… What an amazing location we had there, nestled in the Scottish wilderness. A very BIG thank you for all the hard work in making our 'retreat' such a magical experience'
'Being with you over this week has brought me a huge amount of inspiration and reminded me that there are no limits to sound recording; it is what we make it and I have an enormous place for this activity in my life'
'so many thanks for such an inspiring week. i'm enriched'
'Feeling honoured to have been part of it and thanks too for all your ideas and skills so generously shared. brilliant to take us to the Cairngorms. I had no idea it was so rich. many moments too i'll never forget'
'thank you so much for this fantastic week! It was indeed very inspiring'
'murmurations trip was a truly special week! I learnt so much from you both. Your generosity of knowledge, expertise and kit has helped me so much on the start of my journey in field recording. It was very inspiring to hear about the sound practices of so many talented listeners - the perfect springboard into the world of listening and field recording. I know realise just how much there is to learn, which is a very exciting prospect'
'Thanks so much for your wondrous company last week. It was the perfect mix of structure and improvisation, with outstanding speakers, scenery and support'
'It was so great to meet all of you last week for such an inspirational few days. Special thanks to Jez and Chris, and all of the guest speakers for sharing your knowledge and insights so freely. I wish we could have spent a month up there!'
'Thank you so much for making this gathering exist, and nurturing it while it happened. And thank you all for the talks, conversations, and shared silence'
'It was a privilege to learn some of your techniques for producing detailed sound worlds, and to see how enjoyment of spending time in a place can be an integral part of the artistic process. You created a democratic & humorous environment for people of all levels to take inspiration from each other'
'Thanks to you all for making an exceptional week of sound, nature, art and ideas. I'm desperate to come up a method to hold on to some of the feeling that spending time with you all in the Cairngorms engendered'
'I want to add my thanks to all of you for the very memorable week we had together. I learnt a great deal; and I have been very much inspired by your enthusiasm, openness, tremendous experience, and your different perspectives. Most of all it was such a great pleasure to meet and spend time with you in such a lovely place. A special thank you to Jez and to Chris for being so encouraging and for sharing their time so freely. It was a special week'
'Absolutely stoked to have met and listened with you all in Glenshee! Murmuration was an awesome field trip. It will certainly have a special place in my sound-memory bank! Big thank you's to Jez, Chris and Maggie for being so generous and for coordinating such a great event. Thank you to everyone for the stimulating conversations, good company and interesting expeditions'
'I really learned a lot. It was great to coalesce with artists whose background varies so much from my own. There were several specific techniques I wanted to improve and test, and I'm really happy I made with the progress with each. I also added lots of new ideas--can't say I ever played a rock or a fence prior to this trip. You have all inspired me to go forth, do my best work, and embrace sound in a different way'
'That was a very special week in my life. Thank you to everyone for being warm, open, willing to share - what a wealth of knowledge, experience, creativity, intelligence, goodness in the group'
'I'd also like to echo the sentiments of thanks and delight in our marvellous week. It truly was something special - I learned so much. People's generosity and willingness to share was fantastic. Even the mountains were kind! And of course very special thanks to Jez, Chris and Maggie for hosting us so brilliantly'
'still glowing from such a fantastic week with you all in the beautiful cairngorms! Such inspiring company in such incredible surroundings'
'I also want to say a big thanks – to everyone for such a great week and especially Jez and Chris. So much inspiration and so many interesting ideas.The week has moved me forward with a great leap for the next bits of my PhD research'
'Thank you all for such an exciting and energising week! I have returned feeling renewed and full of ideas. The week provided me with so much hope and inspiration for taking my practice forward. And what an open spirited and creative community we had up there! Everything came together perfectly. Thanks to all with whom I shared insightful chats, the guest artists who so generously shared their work and ideas, and of course as we've all said, to Jez, Chris and Maggie for their wonderful hospitality'